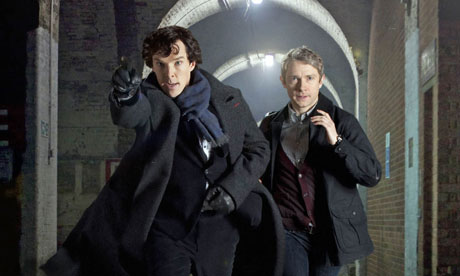 [youtube]https://www.youtube.com/watch?v=4Vq4s8n8vxw[/youtube]
We are all quick enough to moan about the BBC at times and that there is never nothing on, but when they do get their act together, it truly is a wonderful thing.
Having not only been spoilt over Doctor Who, the BBC have now released a new brand new trailer for the long awaited return of Sherlock and damn…..it looks really impressive!
"It's been a long time since Sherlock Holmes jumped off that roof,"Show Producer Steven  Moffat recently said of the show's return.
"It's time to reveal the truth about what happened between him and the pavement."
The clip – titled '#SherlockLives' – charts the reaction of the detective's fans to the news that Sherlock is in fact alive.
Benedict Cumberbatch and Martin Freeman both resume their roles as Sherlock and Dr Watson.

Ross Hughes