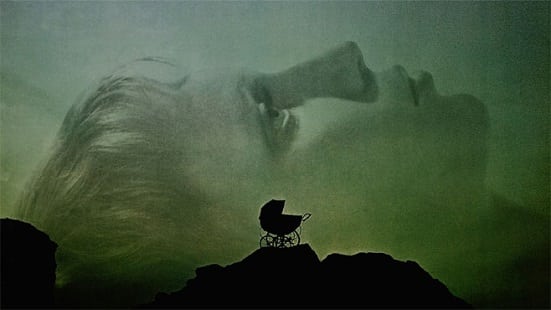 During the NBC presentation at the Television Critics Association press tour, Entertainment Chairman Bob Greenblatt revealed that NBC will be releasing a new adaptation of Rosemary's Baby.
Based on Ira Levin's novel, the story was adapted by Roman Polanski in 1968, and to this day is one of the finest horror films ever made. NBC are planning a four-hour mini-series based on the novel, which will relocate the story to Paris. Production is expected to begin in January.
According to THR, Scott Abbott (Introducing Dorothy Dandridge) and James Wong (American Horror Story) will write the screenplay for the four-hour miniseries.
This will not be the first TV outing for the story, as in 1976 a TV mini-series called "Look What's Happened to Rosemary's Baby" served as a sequel to Polanski's film.
Here is the synopsis for Polanski's classic chiller:
Rosemary and Guy Woodhouse move into an apartment in a building with a bad reputation. They discover that their neighbours are a very friendly elderly couple named Roman and Minnie Castevet, and Guy begins to spend a lot of time with them. Strange things start to happen: a woman Rosemary meets in the laundry dies a mysterious death, Rosemary has strange dreams and hears strange noises and Guy becomes remote and distant. Then Rosemary falls pregnant and begins to suspect that her neighbours have special plans for her child.