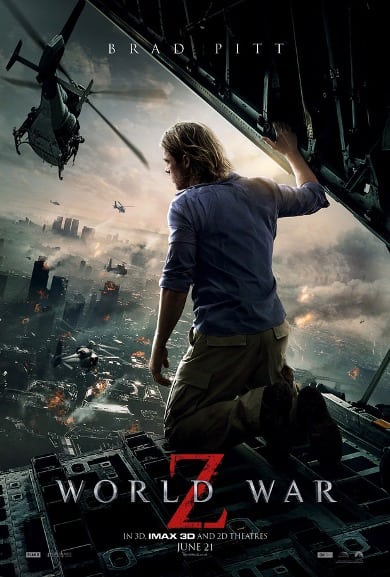 Though no writers are attached as yet, Paramount and Skydance Pictures have been fast tracking the sequel to World War Z which, despite having its entire third act reshot [they should have reshot the rest while they were at it] and ending up as a total mess of a film in my opinion [I know that HCF's usual news maestro Matt Wavish will disagree with my views on this movie!], performed well above expectations with a worldwide gross of $540 million, which means more PG-13 zombie movies. Yay!* We can now tell you that Juan Antonia Bayona has come on board to direct the sequel. With The Impossible [which shows he's good at large-scale cataclysmic events], and The Orphanage [which shows he can create strong suspense and can scare an audience] to his credit, he's a good choice. Unlike Marc Forster, who made the worst James Bond film ever.
Brad Pitt is not only expected to return to his role of a former United Nations employee  but will also probably co-produce.
*Could you detect the sarcasm?