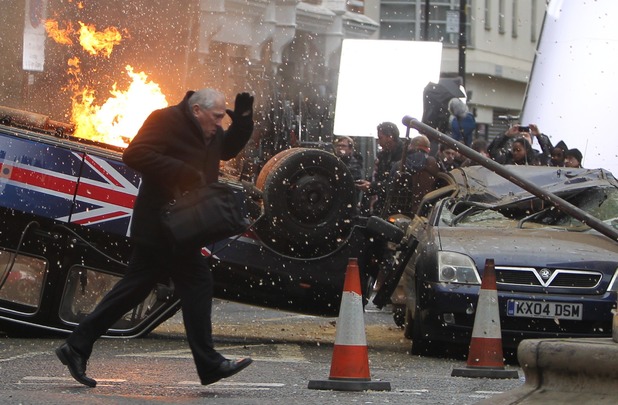 They have talked about it, we have reported some news on it, but now we have the first official images of 24: Live Another Day which started filming today.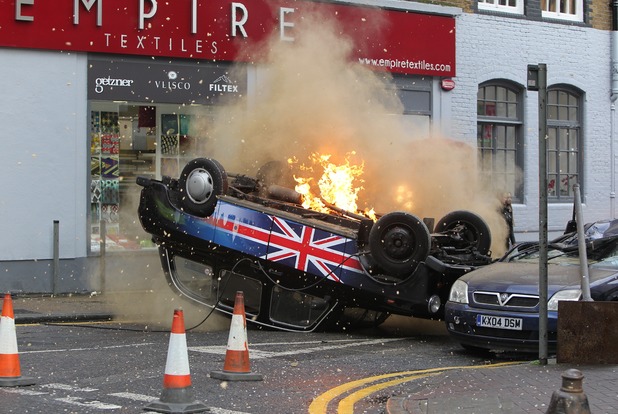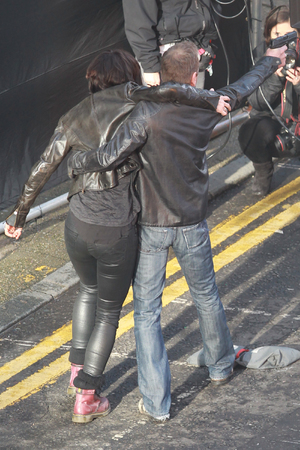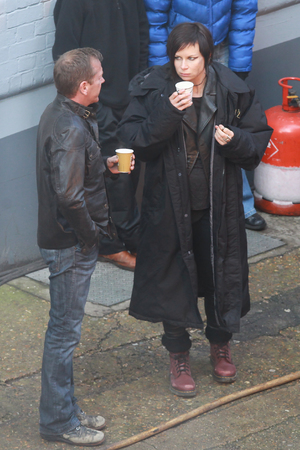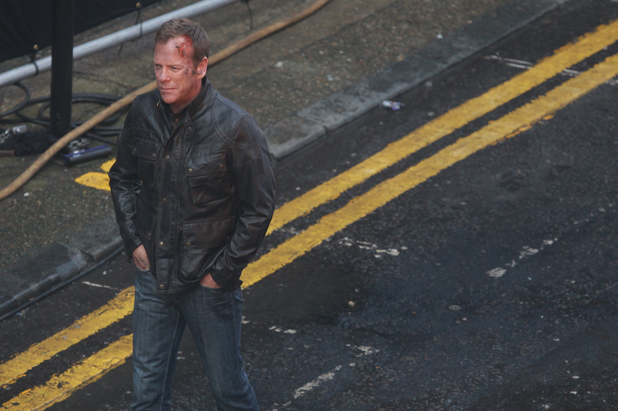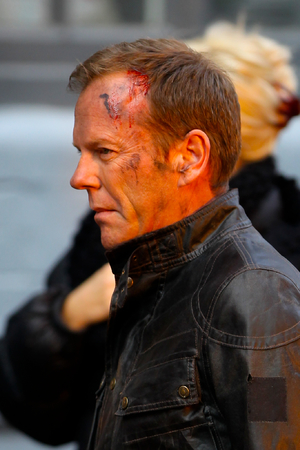 As you can see, Kiefer  Sutherland is back in his iconic role as Jack Bauer and as we see, he is filming alongside Mary Lynn Rajskub who plays the popular character Chloe.
24: Live Another Day is the first day of action since the original show ended in 2010 and see's Jack on the streets of London, being hunted by a CIA agent (Yvonne Strahovski).
Also in the cast are the likes of Benjamin Bratt and Tate Donovan and the new day will debut on Fox in the US with a 2-hour premiere on May 5. Sky has broadcast rights for the UK.
Sutherland had this to say recently that Live Another Day aims to "get back to that very personal first season" of 24.
"Remember that episode in the first season when Jack was held up in that little construction shack because he can't get outside? The whole episode, he's in there. It was awesome, "Later on, Howard [Gordon] and I used to sit and drink and go, 'I remember when it was small, man. When we were doing the drama, the stuff that made people feel'."
I will be reviewing each episode of 24, when it airs in May….
The Clock is ticking!…….