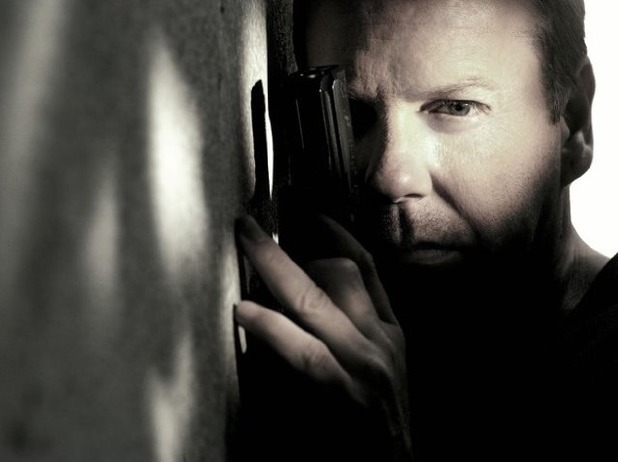 We give you the news earlier that Jack Bauer is indeed coming back on May 5th with a double bill of a brand new day, well more news has gathered on what channel it will be shown over here in Britain.
24 started its life on BBC 2 on a Sunday, a time and place that seemed so fitting for the series.  Two succesful days meant that SKY1 bought the rights for the show and fans at first were dismayed as on BBC 2 there were no ad breaks which meant a rollercoaster 45 minutes of high octane and suspense.
Being on SKY1 meant that the flow was interupted thanks to non stop adverts and it took a while to get used to it, which 6 days later (and a special) we were!
With a brand new day on the horizon, fans were hoping that the BBC may show their teeth and bring back the show they give to this country, but sadly SKY1 have once again come up trumps and announced they will be showing 24:Live Another Day!
Adam MacDonald, Director of Sky1 HD, added" "I'm delighted that Jack and theteam at 24 are returning exclusively to Sky1 HD.
"The scale, ambition and fast-paced energy of the series epitomize everything we look for in a drama for the channel. I can't wait to bring it back to our customers."
Sky1 will air 24: Live Another Day from May.
The first season of 24 will also be available via Sky's On Demand service from February, with the box set of seasons 1-8 being available
from March.
Sarah Wright, Controller of Acquisitions at Sky, said: "We're thrilled to be bringing 24: Live Another Day to Sky1 HD.
"We remain passionate about bringing the best of the US to Sky customers and the return of the iconic
24 is a hugely exciting TV event."
Kiefer Sutherland who plays Jack Bauer also made some new comments!
Sutherland said: "24 has always had such a global sensibility. But to be able to tell this intense 24-style story with the beauty of Europe's
history and architecture as the backdrop is going to be fascinating.
"Hopefully, by the time you're finished watching an episode, you'll feel like you've been there… on the edge of your seat."
The clock is ticking!……..