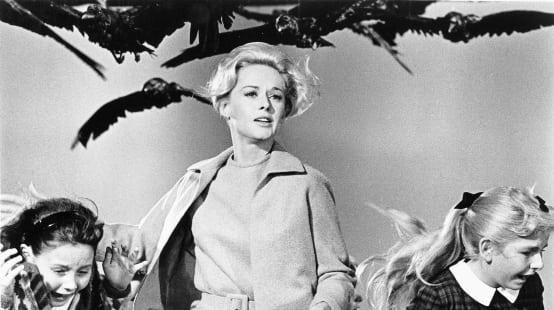 I was hoping this remake had been long forgotten, but sadly it hasn't, and today a director has been announced for the remake of Alfred Hitchcock's classic 1963 chiller The Birds.
Step forward the very brave  Diederik Van Rooijen (Daylight, Taped) who will take charge of this unnecessary remake.
Per Variety:
After successfully remaking several 80s slasher films, Michael Bay and his Platinum Dunes banner look ready to remake one of the master of suspense's classic films alongside Peter Guber's Mandalay Pictures.
Platinum Dunes, Mandalay Pictures and Universal have tapped Dutch filmmaker Diederik Van Rooijen to direct the remake of Alfred Hitchcock's "The Birds."
Bay will produce along with his Platinum Dunes producing partners Andrew Form and Brad Fuller with Guber and David Zelon also producing through Mandalay Pictures.
The original plotline followed a San Francisco socialite who moves to a small northern California town that is suddenly under attack from various types of birds. Plot details for this pic are unknown at this time.
Universal Pictures executive vice president of production, Scott Bernstein will oversee the project for the studio.