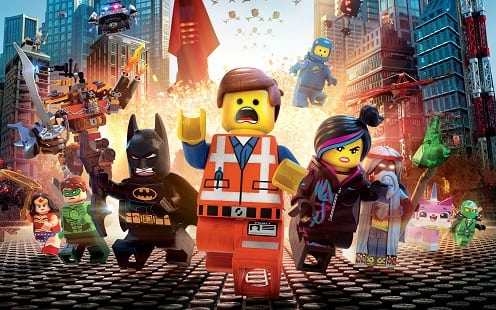 Warner Brothers has confirmed that Chris McKay will direct the Lego Movie sequel, and there are also plans for a spin-off to the blockibusting, and rather excellent animated comedy.
To date, The Lego Movie, directed by Phil Lord and Chris Miller, has grossed $361 million worldwide, and has ruled the box office for the last few weeks. Here in the UK the film dominated the half term box office business, and a sequel was a guaranteed next step for the superb film.
Here's all the details, courtesy of Deadline:
McKay was animation co-director on the first film that was made under the direction of Phil Lord & Chris Miller. That duo is producing, and Michelle Morgan & Jared Stern are writing a treatment for the next installment. They are still working all this out, but this will be straight sequel, even though the studio is contemplating a spinoff film that broadens the LEGO empire by focusing on the character Ninjago.
At the same time, McKay is also negotiating a first-look producer deal at the studio. Dan Lin & Roy Lee are also producing. Who's McKay? The Chicago native cut his teeth mixing animation with irreverence on the small screen, winning an Emmy for his work on Cartoon Network's Robot Chicken, on which he has directed over 40 episodes, and the film Robot Chicken: Star Wars Episode 3. He also directed and produced Titan Maximum for Adult Swim. The sequel is being overseen by Courtenay Valenti for Warner Bros and LEGO's Jill Wilfert is executive producer.
McKay is repped by UTA, Mosaic and attorney Jeff Endlich.