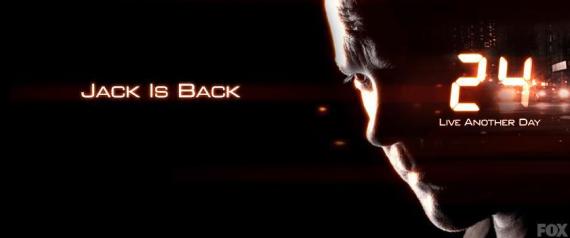 We have had the now famous Super Bowl mini tease that took the world by storm, but now we finally have the very first footage from the now much anticipated and eagerly awaited return of Jack Bauer.
24:Live Another Day is all set to air in American on May 5 and soon after on SKY ONE here in Great Britain and its the first time we see Jack after a 4 year absence.
Bauer is on the run in London and judging by the trailer it looks like there are hints of an all new assassination to deal with which may bring a few grumbles to fans who hoped the show would offer something different to what we have seen before.
That is not me putting a negative vibe to this,  I am one of 24's biggest fans, I just hope that this 9th day will bring back the magic which was clearly missing from the last few days, well since the magical 24 hours of Day 5.
Judge for yourself right here…….
[youtube]https://www.youtube.com/watch?v=islN8Qus7hA[/youtube]
Ross Hughes