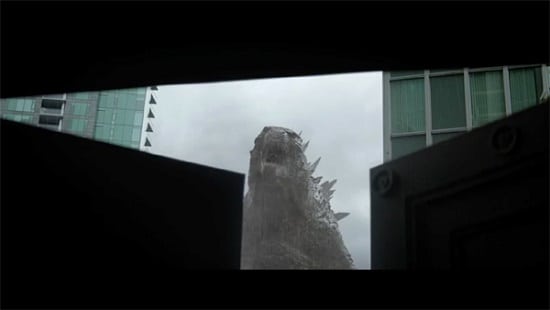 A new featurette has been released for Gareth Edwards' Godzilla, with the director revealing his top 3 monster movies, with one being pretty obvious!!! Check it out below along with a gallery of awesome pictures.
Gareth Edwards directs Godzilla, which stars Aaron Taylor-Johnson (Kick- Ass), Ken Watanabe (The Last Samurai, Inception), Elizabeth Olsen (Martha Marcy May Marlene), Juliette Binoche (The English Patient, Cosmopolis), and Sally Hawkins (Blue Jasmine), with David Strathairn (Good Night, and Good Luck, The Bourne Legacy) and Bryan Cranston (Argo, TV's "Breaking Bad").
Slated to open 16th May 2014, the film is expected to be presented in 3D, 2D and IMAX® in select theatres.