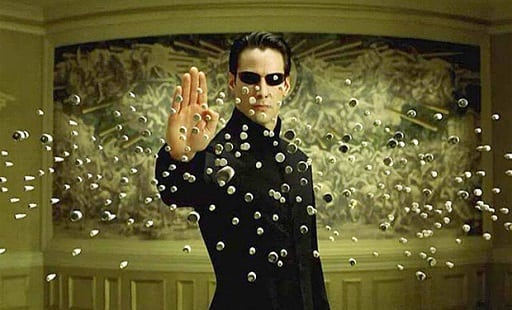 The Wachowskis changed the world of films as we know it with the stunning classic, The Matrix in 1999, and continued to expand on their ambitious idea with two sequels, The Animatrix and a number of games. The DVD and Blu-ray releases for the films also boasted an enormous amount of special features, and The Matrix became one of the most talked about trilogies of all time.
Many complained that the sequels, Reloaded and Revolutions were a bit rubbish, but in all honesty how the hell were the Wachowskis ever expected to top the brilliance of the first film? It was never going to happen as The Matrix itself is one of the greatest sci-fi films EVER made. Personally, I have my issues with the two sequels, but they are a lot of fun to watch, and fairly easy to sit through (let's forget THAT rave scene, and that awful Morpheus speech!).
I would welcome a return to the Matrix world, and Latino Review (who are usually on the money with rumours) are reporting that the Wachowskis and Warner Brothers are planning just that.
According to the site the Wachowskis (who have been working with Warner Brothers for years, and have good relations with them) are looking for another hit, and after their films Speed Racer and Cloud Atlas tanked at the box office, and Jupiter Ascending is also expected to underperform, it seems a return to The Matrix would be a good way to go.
Apparently the Wachowski's have already started the writing process with early treatments and outlines already turned into the studio, however there's no word if they will want to direct.
The site has also been told that the new Matrix trilogy is intended as a prequel trilogy, but The Animatrix will not have any effect on the prequels story.
Warner Bros. is desperate for a surefire franchise and will be making a push to have the new Matrix films ready to up against any new Star Wars and Avatar films by 2017, says the site.
Now, please remember that this is only a rumour, and no confirmation has been announced. However, this story was broke yesterday, and there is yet to be a denial from Warner Brothers.