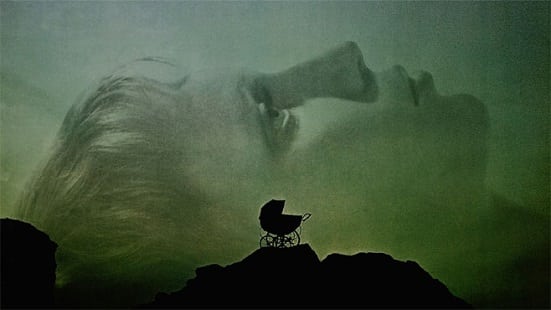 A couple of new images have been released for NBCs adaptation of the classic horror story, Rosemary's Baby. Check them out below along with the teaser trailer.
Based on Ira Levin's novel, the story was adapted by Roman Polanski in 1968, and to this day is one of the finest horror films ever made. NBC will release the four-hour mini-series based on the novel, which will relocate the story to Paris.
Zoe Saldana stars in the series as Rosemary, Red Lights' Carole Bouquet, Doghouse's Christina Cole and Jason Isaacs also star in the series directed by Agnieska Holland and produced by Lionsgate TV.
Synopsis:
NBC's four-hour miniseries "Rosemary's Baby," is an adaptation of the 1967 best-selling suspense novel by Ira Levin. Zoe Saldana will play Rosemary, the iconic young wife and would-be mother who, with her husband, moves into a Paris apartment that has a darkly storied past. After finally getting pregnant, she becomes increasingly suspicious that both her husband and their mysterious neighbors have ulterior motives about the future of her child.
(Source: TVLine)