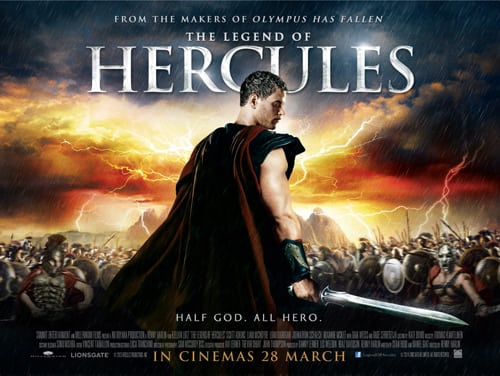 A brand new clip titled 'Who Are You Soldier?' has been revealed for THE LEGEND OF HERCULES ahead of its release this Friday.
In the epic origin story THE LEGEND OF HERCULES, Kellan Lutz (Immortals) stars as the mythical Greek hero – the son of Zeus, a half-god, half-man blessed with extraordinary strength. Betrayed by his stepfather, a tyrant king, and exiled and sold in to slavery because of a forbidden love, Hercules must use his formidable powers to fight his way back to his rightful kingdom. Through harrowing battles and gladiatorial death matches, Hercules embarks on a legendary odyssey to overthrow the King and restore peace to the land.
Become a fan on Facebook
The Legend of Hercules releases in UK cinemas March 28th.