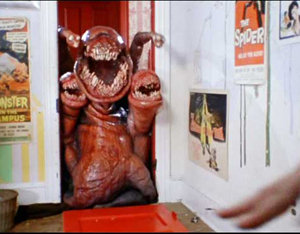 TheHorrorShow.TV have some super cool titles to add to their ever growing catalogue of movies to rent and download.
New additions to the site include:
Flesh-eating mayhem in ZOMBIE HORDE!
Four films from giallo maestro Dario Argento comprising of Two Evil Eyes, The Card Player, Sleepless and Phenomena!
Brian Yuzna's barmy return to H.P. Lovecraft country, BEYOND RE-ANIMATOR!
Two tongue-in-cheek titles, THE DEADLY SPAWN and PIECES!
Step into the cult arena with THE DEVIL'S KISS
And a wild tale of sluts and bolts: FRANKENHOOKER
With prices starting at just 99p, you can stream TheHorrorShow.TV films on laptops, PCs, tablets or smartphones without any fuss, or download them to your desktop and enjoy them forever!