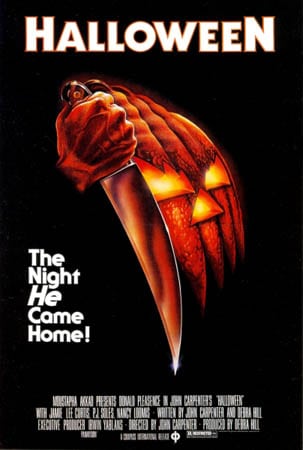 There have been a lot of rumours about another Halloween film for a while. Halloween 3D was announced back in 2011 but nothing resulted. Now, Bloody Disgusting have reported from Cannes that The Weinstein Company, no doubt influenced by all, the talk about another Friday The 13th movie, is once again planning to get Halloween 3D off the ground.
The last time we reported about Halloween 3D was three years ago when Patrick Lussier was going to direct and Lussier was going to co-write the script with Todd Farmer. Farmer was supposedly fired when he didn't go along with the studio's plans for either a Found Footage or a PG-13 movie, and Adam Green was rumoured to be replacing Lussier as director but also disagreed with the producers on the direction of the project.
We can't tell you yet whether this new film has any of the same people involved, or whether it carries on from Halloween 2 or is just another reboot. One worry I have is that they'll get the man who ruined the franchise Rob Zombie back, though a bigger one is that they'll make it a bloody PG-13. Who knows?