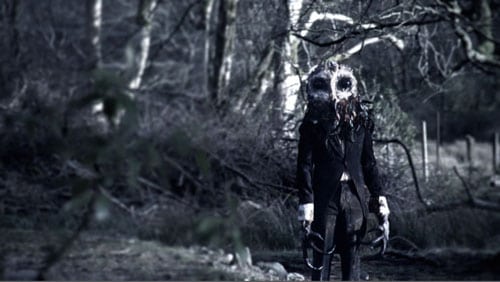 I think it goes without saying that the Owlman from Lawrie Brewster's indie horror LORD OF TEARS is one of, if not THE scariest creatures we've ever seen, so imagine the looks on people's faces when they accidently get up close and personal with Owlman in an abandoned children's hospital of all places!
The Lord of Tears crew set up hidden cameras in an abandoned children's hospital (that used to treat scarlet fever) to record the reactions of folks exploring the site once they came across…. the Owlman.
The hospital is a massive attraction for explorers and photographers/artists. It's a beautiful creepy ruin and the perfect place to be traumatised by the Owlman.
Check out the reactions in the below video!