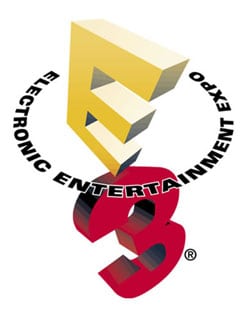 It's that time of year where games developers, publishers and gamers descend on LA for the biggest video games expo in the calendar and as always, we sent Juan… to the basement to watch the live streams and videos. As there's been loads of games previewed and revealed over the last few days, here's HCF's pick of what was on show.
Rise of the Tomb Raider
Lara Croft is back, following on from the impressive Tomb Raider reboot, once again in its gritty style, seeing the adventurer getting knocked six ways from Sunday. The teaser trailer revealed during Microsoft's conference shows the young Miss Croft in a therapists office getting somewhat restless. A hint towards a deeper, psychological story line perhaps?
[youtube]https://www.youtube.com/watch?v=5kLAyzmWnk4[/youtube]
Alien Isolation
Although it was announced a few months ago, Sega's spiritual sequel to Ridley Scott's classic horror was shown off at E3. In keeping with the lo-fi 70's tone of the original movie, Alien Isolation sees Amanda Ripley, Ellen's daughter, trying to find out what happened to her mother. Unfortunately for her, she's about to meet the same fate. Not only does it look like we might have a great Alien title for the first time in years, but this could be a return to strength for the flagging survival horror genre. Alien Isoloation was also being showcased on the Oculus VR headset, in what could only be imagined as a terrifying experience!
[youtube]https://www.youtube.com/watch?v=IBJg8Vxf_9g[/youtube]
Lords of the Fallen
Lords of the Fallen looks like it could be a challenger to Demon's/Dark Souls crown of medieval bastard hardery hack and slash action. It's the same old good vs evil story, but the gameplay for the Demon's and Dark Souls games was so addictive despite its unforgiving difficulty curve, which is part of the appeal. This game is being released on the next gen consoles and looks glorious.
[youtube]https://youtu.be/uWgwCkyohTw[/youtube]
Cuphead
This, along with another game that features in our E3 favourites was a case of love at first sight, then realisation that it's actually taken this long for a game to come along in this style. Harking back to the animation styling of the 30's (think Steamboat Willy), Cuphead is a side scrolling shooter whose lead character looks like Mickey Mouse with a tea cup for a head. It's got an extremely impressive look, somehow combing the HD visuals we're used to these days, but also has a warm fuzzy low-res glow about it. Although it was previewed in Microsoft's Xbox One indie highlights reel, Cuphead will be released on other platforms.
[youtube]https://www.youtube.com/watch?v=3jDZfREYppk[/youtube]
Splatoon
Although not a lot has been shown of this game other than its multiplayer, Splatoon looks like chaotic fun. Two teams equipped with ink guns compete to make as much mess throughout the multiplayer map, as well as taking out their adversaries. The team with the most area covered at the end of each round wins.. A neat feature to all this carnage is that the players are also a type of squid, meaning that they can travel undetected through their own coloured ink. Splatoon is a Wii U exclusive.
[youtube]https://www.youtube.com/watch?v=8L54s2m1dPs[/youtube]
Kirby and the Rainbow Curse
As with Cuphead, Kirby and the Rainbow Curse has a visual style that astonishes yet also makes you question why this hasn't been done before. If you've ever wondered what a Nintendo game made by Nick Park might look like, then look no further. I struggled to choose between this and Yoshi's Wooly World, which was also revealed at E3, as both have very unique and absurdly stunning graphics. A claymation Kirby makes full use of the Wii U game pad, as you use the touch screen to guide the pink ball of wind through the awe inspiring, visual feast that is Kirby and the Rainbow Curse.
[youtube]https://www.youtube.com/watch?v=RqEOsvTmcoE[/youtube]
Mortal Kombat X
Lowering the tone somewhat, Mortal Kombat X has been gradually teased and revealed over the last few weeks, and was present at E3 as you'd expect. This is a Mortal Kombat for the next generation, and if it's anything like MK9, then beat em up fans will be in for a treat. Scorpion and Sub-Zero are among the classic characters returning for some ultra violent fisticuffs and fatalities.
[youtube]https://www.youtube.com/watch?v=oFNDnUYvsTo[/youtube]
Batman: Arkham Knight
The wait will soon be over for the true sequel to Arkham City, and as more footage was revealed at this years E3, the more our interest was piqued. Arkham City is probably the greatest super hero game ever made, and the long awaited, next gen only sequel looks like it's set to build upon that with an ever bigger Gotham City for the caped crusader to watch over, and this time, the Batmobile is at the players disposal, too.
[youtube]https://www.youtube.com/watch?v=zCjAupC_ge4[/youtube]
The Legend Of Zelda
Another Wii U exclusive, this time another Legend of Zelda game. Although what we saw of it was just a teaser, it looked stunning. The art style invoked a mix between Wind Waker and Twilight Princess, with some absolutely gorgeous scenery. It's been said that the game will be much more open this time round, where as the usual formula is that you have to go to specific areas in a set order, the new Zelda game lets you go where you want, but you have to find out for yourself how to progress through the game. It's also been hinted at that the character featured in the teaser was not Link, the usual protagonist of the Zelda series. Could this see the introduction of new Hyrule hero? Maybe Zelda will finally be breaking down the gender barrier and become the lead. I'm sure more will be revealed between now and its 2015 release, but until then all we can do is speculate.
[youtube]https://www.youtube.com/watch?v=3PqWgmJG_fE[/youtube]
Uncharted 4: A Thief's End
Although the 3rd entry in the Uncharted series felt like a bit of a lull, and sometimes like the writers may have been watching too much Indiana Jones and the Last Crusade, that's no reason not to get excited about A Thief's End. The most loveable action hero since John McClean is back. Nathan Drake will be hitting the PS4 next year, and it's already being speculated that this will be the adventurers swan song. If it's anywhere near as exciting as Uncharted 2, then at least the series will go out on a high.
[youtube]https://www.youtube.com/watch?v=y1Rx-Bbht5E[/youtube]
An honourable mention goes to Nintendo's new gimmick, Amiibo.
It may not be a game, but Nintendo's answer to the Skylanders/Disney Infinity craze looks set to blow those out of the water. It's being introduced along with the release of Super Smash Bros. on the Wii U, and works by popping the figurine on the Wii U gamepad, as it already has the receiver built in, and a base unit is also in development for the 3DS, so hopefully the figures will be compatible with that version, too. The reason Amiibo has my interest is that although the Skylanders etc. allow for more information, i.e. levels, characters to be added to the game, that's all that they do. Amiibo's will be able receive and save information as well, potentially acting as a memory card of sorts. Not only are these fun looking figures being developed for upcoming titles, they are also going to be compatible with the currently available Mario Kart 8. One can only hope that this means new tracks, characters and vehicles are available through this funky new format.
[youtube]https://www.youtube.com/watch?v=odUjMhc6YgU[/youtube]
Plenty to get excited about over the coming months.