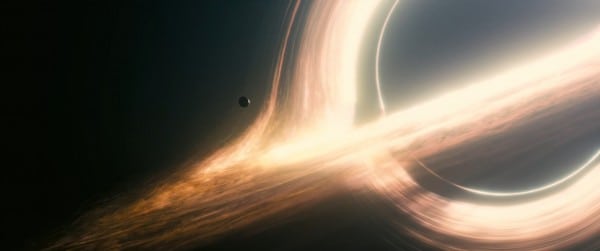 A new trailer for Christopher Nolan's epic sci-fi, Interstellar, was shown to thrilled audiences at Comic-Con, and now that trailer has been made available on-line in celebration of Nolan's birthday.
The new trailer starts off like the first trailer, but then goes into space and Nolan gets the chance to blow our minds with some truly incredible visual effects. There's tons of emotion here, big ideas and a general sense of this being THE film to see this year. Interstellar is going to be stunning!
Plot details for the film are still pretty vague with the only synopsis available being that the script "chronicles the adventures of a group of explorers who make use of a newly discovered wormhole to surpass the limitations on human space travel and conquer the vast distances involved in an interstellar voyage." According to the Interstellarmovie website, the film is "Mainly based on the scientific theories and script treatment of renowned theoretical physicist, Kip Thorne."
The film stars Matthew McConaughey,Anne Hathaway, Jessica Chastain, Matt Damon, Bill Irwin, John Lithgow, Casey Affleck, David Gyasi, Wes Bentley, Mackenzie Foy, Timothée Chalamet, Topher Grace, David Oyelowo, Ellen Burstyn, and Michael Caine.
Interstellar is due for release on 6th November 2014.