This week's new Nintendo eShop releases are mainly Virtual Console flavoured, but there's also some price drops too. All new titles available from 07/08/14.
Mega Man 2 – Nintendo 3DS Game Boy Virtual Console – £3.59
Dr. Wily is up to no good, once again. This time he's stolen an experimental time travel device and zipped off to the future! Meanwhile, Mega Man and his trusty sidekick, Rush, are sent on a mysterious mission to investigate an underground lair. Jump and blast your way through a barrage of maniacal enemies while collecting a variety of weapons and items to help fight more Robot Masters! Who is this stranger from the future called Quint? Can Mega Man reach Dr. Wily before time's up? Suit up and let's go!
Xtreme Sports – Nintendo 3DS Game Boy Virtual Console – £4.49
The Xtreme Cola Company has invited all-comers to Xtreme Island to become the Xtreme Sports champion! Guppi and her boyfriend Fin take up the challenge, with your help! From the makers of cult classic Shantae comes this colourful spin on high-adrenaline sports. Try your hand at surfing, street luge, in-line skating, skateboarding and even skyboarding! Explore the island to find friends, foes and even a few hidden treats. Practise hard and then compete in events to win medals; there are more than 400 to collect!
Mach Rider – Wii U NES Virtual Console – £3.49
Earth, the year 2112. A lone motorcycle warrior is all that stands between invaders and survivors. You are Mach Rider! In the main Fighting Course mode, race through winding highways and take out the enemies using your machine guns or by barging them into obstacles. In Endurance Course, pit your survival skills against the clock, or try Solo Course for an enemy-free ride. Mach Rider also includes a Design mode, enabling you to create your own courses on which to race.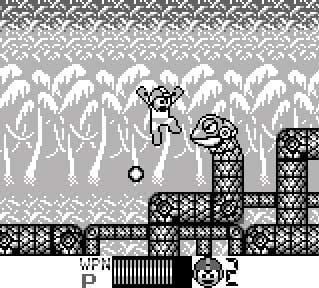 Mega Man Battle Chip Challenge – Wii U GBA Virtual Console – £6.29
Your favourite characters from the Megaman Battle Network universe are back to duke it out in the Battle Chip Grand Prix! Face multiple opponents on your way to the ultimate prize: an extremely rare Battle Chip! Command your Net Navi using Battle Chips of various elemental types: fire, water, electricity or wood. Choose your Battle Chips wisely, depending on the material in the arena; metal aids electric attacks, while grass weakens them. As well as the Grand Prix, you can also battle in one-off bouts or create your own tournament!
Rabi Laby 3 – Nintendo 3DS – £4.49
Return to the Queen's labyrinth…Alice and Rabi are once again  living together in peace. But the  Queen had something else in mind;  she could not forget what they had  done. Consumed by resentment and the thirst for revenge, she devised an insidious plan and kidnapped Alice and Rabi to her labyrinth. Rabi Laby 3 is the latest episode of  this hybrid puzzle platform series.  Alice and Rabi must work together  and use their unique skills to escape. As one they must survive many  dangers and overcome challenges beyond anything they have  experienced before. As Alice and Rabi struggle to escape the labyrinth, they will discover the Queen's true intentions and a dark  secret will be exposed. Join Alice and Rabi as they explore  the labyrinth, unlock bonus content  and earn ranking medals for completed stages.
Parking Star 3D (Demo) – Nintendo 3DS – Free
It's a parking game. Your goal is to get the "Park Star". Park the car as quickly as possible, while keeping any damage to your ride to a minimum. Visit the Tokyo Tower, the Louvre Museum in Paris, the Burj Al Arab Hotel in Dubai, and Tiananmen Square! In Parking Star, you can enjoy all these famous places around the world by driving. This is a casual game that simulates real parking. Use your accomplished driving skills to park at specific locations as fast as possible. With bonuses awarded for passing a level, you can upgrade your vehicle, or just buy a new car!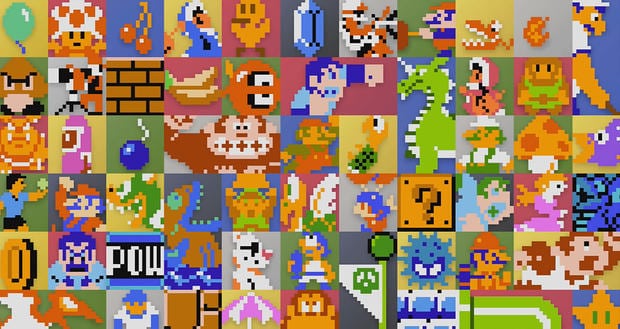 There's also some great sales starting this week, including further NES Virtual Console discounts for owners of either NES Remix or NES Remix 2.
Super Mario Bros. The Lost Levels is reduced to £2.44 from 07/08/14 if you either of the aforementioned NES Remix titles, as well as reductions to Donkey Kong Jr, Mario Bros, Kid Icarus, Golf, Baseball and Tennis, all discounted to £1.74.
The critically acclaimed Scram Kitty and His Buddy on the Rails is reduced to £4.49 from 07/08/14, meaning there's no excuse for not picking up one of the most lauded eShop titles this year, and for those in the mood for something a bit more questy, RPG Unepic is reduced £7.64
Rush, Edge or Toki Tori owners are in for a treat as Toki Tori 2 is permanently reduced to £5.00 from 07/08/14 if you've bought a copy of either of those games.