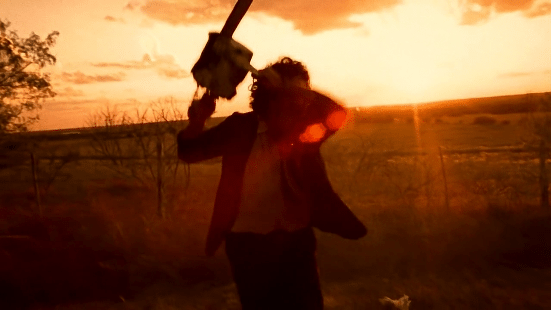 A few weeks ago there was a hideous rumour going around that the people behind last years awful sequel, Texas Chainsaw 3D, were planning on making a prequel to Tobe Hooper's 1974 classic horror The Texas Chainsaw Massacre. The unsettling idea was that the new film would cover the teenage years of Leatherface, something I can't say I am particularly excited about.
Tonight The Wrap confirms that the new film indeed will be a prequel to Hooper's genre defining classic, it will feature Leatherface as a teenager in the 1970's, and the title of the film is simply Leatherface.
It has also been confirmed that Seth M. Sherwood is writing the horror feature, and a director is expected to be announced in the next few weeks.
No official plot details have been released yet, but seriously, it is not hard to imagine how this film will go down. I just can't get excited about this idea at all.
Per The Wrap:
Carl Mazzocone is producing "Leatherface," while Christa Campbell and Lati Grobman will serve as executive producers. Campbell and Grobman fought hard to resurrect the franchise and the genre buffs are excited to get started on the next installment.
Millennium Films is financing the project and will sell international rights. Millennium executives Beth Bruckner and Christine Crow are overseeing "Leatherface" for the studio.
Production could start as soon as this winter.
Sherwood has several projects percolating around town including a supernatural thriller at Blumhouse that will be directed by Greg Plotkin ("Paranormal Activity 5"). He also wrote a psychological thriller titled "Interstate 5" that was voted to the 2012 Blood List. Described as a cross between "Jacob's Ladder" and "Natural Born Killers," the story follows a serial killer's son and the daughter of one of his victims as they team up to find the maniac, only to be haunted by demonic forces intent on driving them mad.