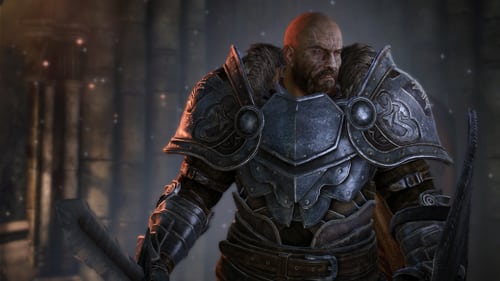 the World trailer has been revealed for upcoming game Lords of the Fallen.
The dark and mysterious world of Lords of the Fallen awaits you. Become Harkyn, a convicted outcast from society and now.. humanity's best hope of defeating a demonic invasion.
Lords of the Fallen is a challenging fantasy action RPG set in a harsh world where humanity has defeated its God. When his army starts to re-emerge from its demonic realm, led by the formidable Lords, humanity turns to an unlikely defender for help.
Lords of the Fallen offers a deep and satisfying melee combat system with weapons, armour and skills influencing speed, power and agility. Every fight is both a challenge and a meaningful victory. Powerful and spectacular magic complete the arsenal. Embark on an epic journey of combat, exploration and discovery to become the world's salvation… or doom.
Lords of the Fallen will be available on Xbox One®, the all-in-one entertainment system from Microsoft, the PlayStation®4 computer entertainment system, and PC on 31st October.