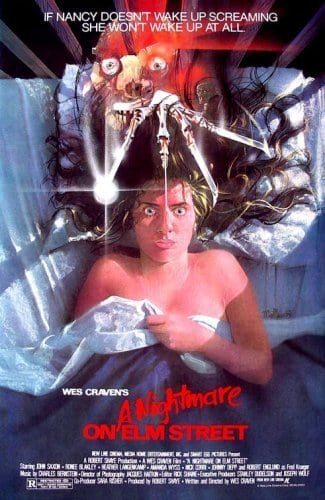 Ahead of the main festival, Grimm Up North are kicking off their Grimmfest Preview Night on Tuesday 30th September at Odeon Printworks in Manchester, with a special 30th anniversary screening of A NIGHTMARE ON ELM STREET and scary looking horror THE BABADOOK.
The two features will be pair with a couple of short films, and there'll be a chance to win a Nightmare on Elm Street Blu-Ray Boxset signed by Mr Freddy Kruger himself ROBERT ENGLUND plus limited edition NIGHTMARE ON ELM STREET T-shirts!
The night starts at 7pm and tickets can be pre-purchased online here. Tickets for each of the two feature film screenings are priced separately.