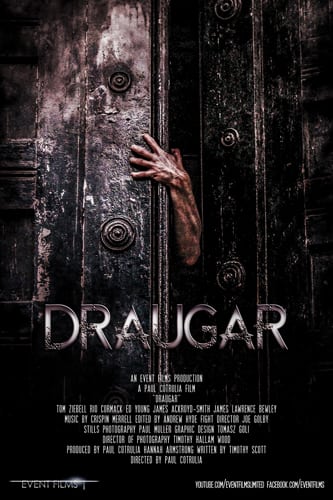 British zombie short film Draugar is now online to watch for free below.
Draugar is a short horror film set in a Norse-mythological post apocalyptic future.
A lone soldier enters a mysterious temple to rescue his comrade however, upon arrival he is confronted with deadly Draugar and is pitted in a fight for survival. .
Featuring an original score by Stephen Norrington's Death Machine composer Crispin Merrell, the film stars Tom Ziebell, Rio Cormack, Ed Young, James Ackroyed-Smith and James Lawrence-Bewley with Fight Choreography by Joe Golby. Draugar is written by Timothy Scott and directed by Paul Cotrulia.