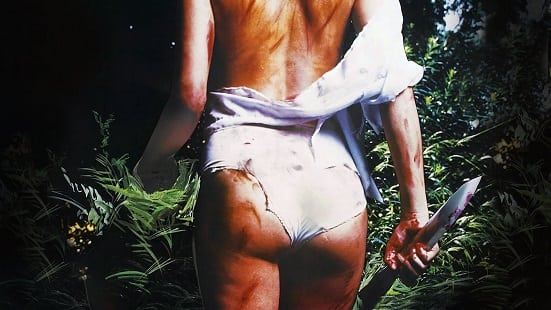 A documentary about controversial 1978 Video Nasty, I Spit on Your Grave, has been in the works since February. It now looks like the film is complete, and the very first trailer has been released.
While the subject matter of one of the most notorious Video Nasties sounds very interesting indeed, sadly the trailer does not appear to do it justice, because the trailer is bad. Saying that though, I am very keen on seeing this.
The film is written and directed by Terry Zarchi, son of the director of the original film, Meir Zarchi. Star of I Spit on Your Grave, Camille Keaton, appears in the documentary, alongside other actors from the original film including William Tasgal, Gary Needle, Gunter Kleeman, Eron Tabor and more.
Synopsis:
Thirty-six years after the making of the controversial 1978 cult classic I Spit On Your Grave, actress Camille Keaton will appear on screen with director Meir Zarchi in an upcoming documentary.
Day of the Woman, a.k.a. I Spit On Your Grave, was inspired by Meir Zarchi's experience with a victim of rape. After stumbling upon a teenage girl in a park in the aftermath of a violent assault, Zarchi began to imagine how a woman in this situation might fantasize about revenge. Moreover, he wanted to depict to the audience the real horrors of rape.
Upon its theatrical release in 1980, the movie was described by the late prominent film critics Gene Siskel and Roger Ebert as easily the most offensive film they had ever seen, yet hailed by others as a cinematic masterpiece. The debate continued as the movie was pulled from theaters in the United States, then branded a Video Nasty in the United Kingdom and placed on the Director of Public Prosecutions' list of prosecutable films. Still, 36 years later, the film continues to attract both praise and negative criticism and has even spawned a remake in 2010 and sequel in 2013.
Now in production, the I Spit On Your Grave 1978 Documentary will reveal some insight into the madness and the man behind it all. Created by Terry Zarchi (son of Meir Zarchi, who also played a small role in the film), this project will deliver both a personal and informative view that only someone who grew up with this movie can provide.