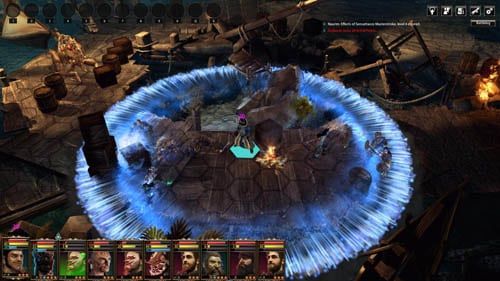 Today's new feature video explains, in detail, the newly implemented features for Blackguards 2.
Once again based on the RPG rulebook of The Dark Eye, Blackguards 2 will remain an SRPG focusing on strategic battles with a group of scoundrels as anti-heroes. Listening to Blackguards fans' feedback throughout the development process, the team at Daedalic Entertainment have added new features, mechanics and improved gameplay to turn the sequel into the strategy RPG game the community has always wanted.
To illustrate the additions, Daedalic Entertainment is releasing a series of feature videos focusing on characters, combat and gameplay in time for the 2015 release. The second video can be viewed below.
For £23.99, Blackguards 2 will be available on Steam, GOG and other major online stores from January 20th 2015.