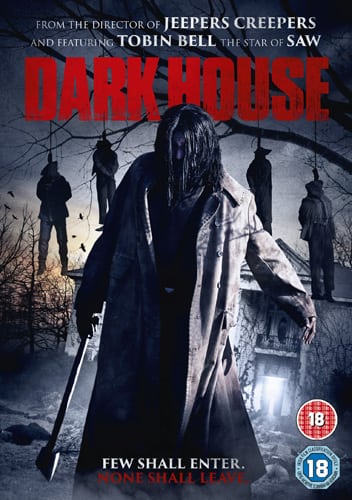 The trailer for horror DARK HOUSE has been revealed after its release onto DVD in the UK last week.
Jeepers Creepers director Victor Salva returns to the realm of horror with DARK HOUSE, a tale of a haunted psychic who seeks the truth about his origins, but finds only terror while visiting the mysterious house that he's dreamt of since childhood. The moment Nick Di Santo (Luke Kleintank) lays his hands on you he sees exactly how you will die. Although some may call it a gift, Nick considers it more of a curse. When Nick turns 23, he receives an invitation to visit his mother (Lesley-Anne Down) in the mental asylum where she has lived for as long as he can remember. All of these years, Nick was led to believe that his biological father was dead.
Now Nick's mother claims that not only is he still alive, but that he also may possess the secret of Nick's otherworldly power. Later, Nick convinces his girlfriend Eve (Alex McKenna) and their best friend Ryan (Anthony Rey Perez) to take a road trip into the country, and before long the trio is standing in front of the house that Nick thought only existed only in his imagination. Not only that, but it's occupied by a malevolent, axe-wielding stranger (Saw's Tobin Bell), who will soon plunge the young clairvoyant into.