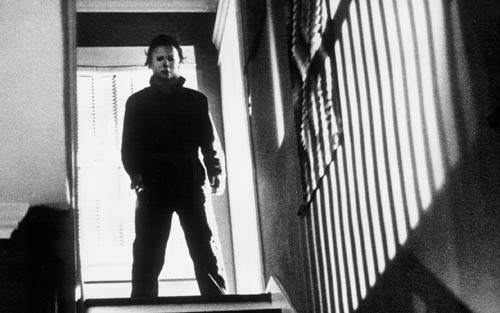 THR have just broke the news that finally a new Halloween film is on the way, and get this, the film will not be a reboot, remake or re-imagining of any kind. It will be a brand new film!
THR revealed the details:
Patrick Melton and Marcus Dunstan, the writers behind some of the installments of the hit Saw movies and also The Collector and The Collection , have been tapped to pen the latest entry of the Halloween horror franchise for Dimension Films.
Malek Akkad, who has been associated with the franchise since the mid-1990s and producing the movies since the 2007 reboot, is producing with Matt Stein. He is the son of Moustapha Akkad, the man who executive produced the original batch of movies.
Sources say it's not a remake, not a reboot, and not a reimagining. One source said the project is a "recalibration."
Patrick Lussier (My Bloody Valentine, White Noise 2) and Todd Farmer were at one point attached to direct a 3D Halloween film, but they have long since left the project.
Bloody Disgusting have done their own digging, and while no story details have been revealed, they did manage to confirm the following:
Bloody Disgusting can exclusively report that the next Halloween is NOT a remake, and it WON'T follow Rob Zombie's 2007 remake and its 2009 sequel.
We have also confirmed that it will NOT be in 3-D, as Patrick Lussier (My Bloody Valentine) and Todd Farmer had originally been developing.
Whatever the new film will be, it is just great to know Michael Myers is set to return. Hopefully there will be more to report on this soon.