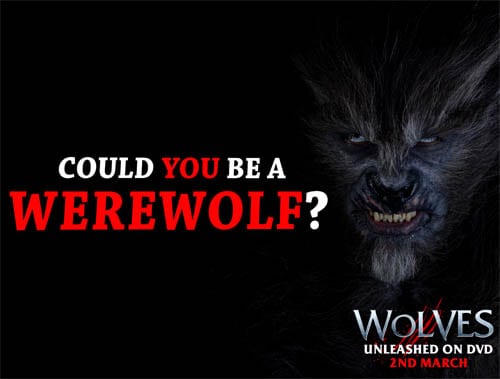 Could you be a Werewolf?
Find out in our exclusive quiz for the brand new movie WOLVES, which arrives on DVD on 2nd March 2015.
Packed with blood, fights and plenty of frights WOLVES stars Game of Thrones' Jason Momoa and X-Men's Lucas Till, you'd behowling mad to miss this this dark and deliciously sharp horror.
When high-school student Cayden (Till) finds his parents have been brutally murdered, he goes on the run and arrives in the small town of Lupine Ridge, where he discovers the hairy truth to his nature…
The town is home to feuding clans of werewolves, and when Cayden starts to fall for the beautiful Angelina (Patterson) he finds himself as love-rival of brutal clan alpha and pureblood lycan Connor (Momoa). But can Cayden survive and get the girl as the werewolves prepare for a fight to the death?