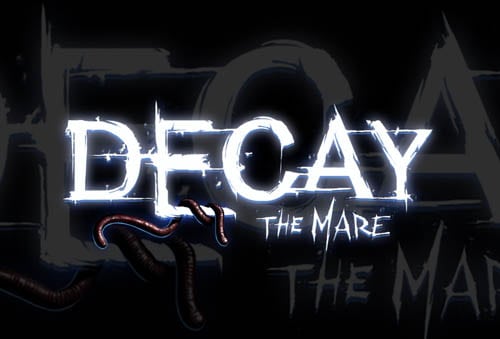 Decay – The Mare
Developed by Shining Gate Software
Published by Daedalic Entertainment
Available on Steam for PC from 13th February 2015
Decay – The Mare
is a point-and-click, puzzle solving horror game that tells the story Sam, a drug addicted man living at the Reaching Dreams institution, who's experiencing weird nightmares and hallucinations and is convinced he is not alone. He feels someone else in the room with him, another presence, and thinks it is trying to tell him something. As the player, your job is to hunt around the various rooms in the institution finding objects that will help you solve puzzles, open doors and possibly reveal the secrets of Reaching Dreams.
Split into three episodes, Decay – The Mare is quite simple to play for a point-and-click adventure. The objects you find in the game help you to solve the puzzles, especially those puzzles that involve sequences. The only hiccup I found within my gameplay was the door maze. Whilst I was convinced I'd got the sequence right, it took me a while to realise that you must go through each door after each direction. I hope that gives you a hint!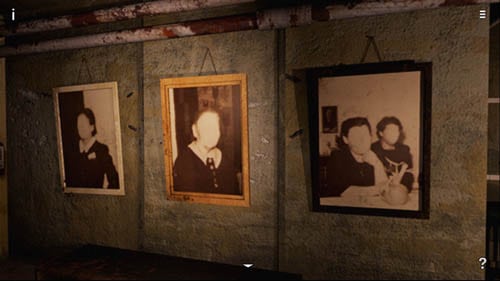 The episodes aren't terribly long at around an hour each but they're long enough to keep you interested and engaged in the gameplay. The occasional jump scares do a great job of giving you a fright, or in my case a mini heart attack, but for the most part they aren't too scary. However, it's incredibly eerie and creepy, thanks to the decaying, dilapidated environment, the blood stained walls, disturbing paintings and the chilling score that reminds me of Silent Hill 2. The voice acting within the game isn't too bad either, although one voice reading out newspaper reports doesn't quite convince or fit the tone of the game. This is probably the only major weak point of Decay – The Mare.
There's lots to like about Decay – The Mare. It's an easy game to get into and ideal to pick up and play whenever you've got a few spare moments. It's not one of those games you'll be stuck on at every given opportunity either, especially with its clues and handy hint button to give you a helping hand. As an added incentive, Steam achievements are available to unlock, with most of the achievements given for completing puzzles whilst others for completing side missions such as collecting all the pennies in the episode.
A short dose of frightening fun, Decay – The Mare is ideal for gamers who like psychological thrillers and light horror.
Rating: