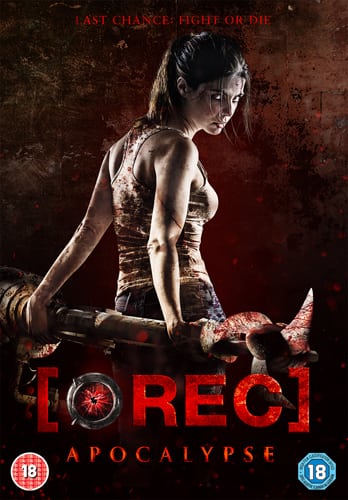 Get ready for the blood-splattered final instalment of one of the most iconic franchises in contemporary horror as REC: Apocalypse comes to DVD & Blu-ray 2nd March 2015 through Entertainment One.
The horror's about to come full circle with the series' original star and director Manuela Velasco and Jaume Balagueró returning for more terrifying fun, as the deadly demonic virus wreaks havoc on a voyage from hell!
Following directly on from the brutal events in the doomed apartment building, TV reporter Ángela is rescued and taken to an oil tanker to undergo examination.
But unfortunately for the soldiers on board, Angela is carrying the seed of the mysterious demonic virus that turns its victims into mindless, bloodthirsty monsters. It's only a matter of time before all hell breaks loose and the carnage begins again…