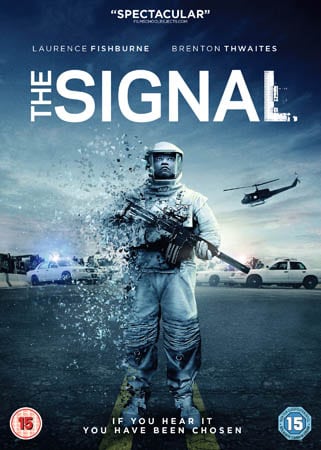 The Signal, the new astonishing science-fiction thriller comes to UK cinemas 27th March and DVD 13th April 2015.
A college road trip turns into a breathless battle for survival in this astonishing science-fiction thriller, starring Laurence Fishburne (The Matrix, Hannibal) and Brenton Thwaites (Maleficent, Oculus). Coming from director William Eubank (Love), one of the genre's hottest new talents, The Signal is action packed with big action and even bigger ideas, with shades of modern science-fiction classics such as Source Code, Primer and Looper.
The DVD release will feature Deleted Scenes, Outtakes, Behind The Scenes Featurette and Feature Audio Commentary with W Eubank, C Eubank and D Frigerio.