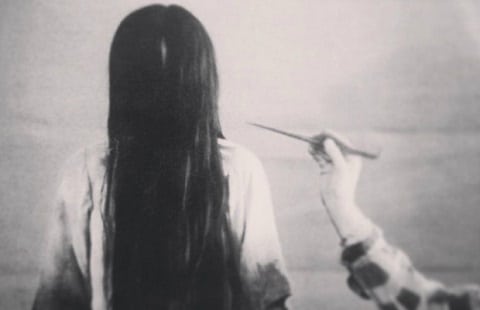 Rings, the next installment in the US Ringu remake franchise, has begun principal photography in Atlanta. Also announced today is that Friday Night Lights actress Aimee Teegarden (below) has joined the cast, although her role has not been revealed.
Teegarden is no stranger to the horror genre, she has also appeared in Scream 4 and Beneath the Darkness.
Rings, directed by F. Javier Gutierrez (Before the Fall) will be released in US cinemas on 13th November.
Rings takes place 13 years AFTER The Ring.
Matilda Lutz will be playing the female lead, and she will be taking over from Naomi Watts who starred in the first two US remakes.
Alex Roe (The 5th Wave) will play Holt, the boyfriend of Matilda Lutz' character, who after viewing the dreaded tape, becomes distant (ooh, spooky!)
The Japanese original Ringu, directed by Hideo Nakata and adapted from the novel by Koji Suzuki, spawned its own series of prequel/sequels and spin-off films and led a wave of J-horror Hollywood remakes throughout the 2000s. Gutiérrez earned genre cred on the international scene with his shorts Brazil and La habitacion de Norman, followed by his 2008 debut feature Before the Fall (Tres días). He's repped by WME, manager Dan Farah, and attorney Stephen Clark.