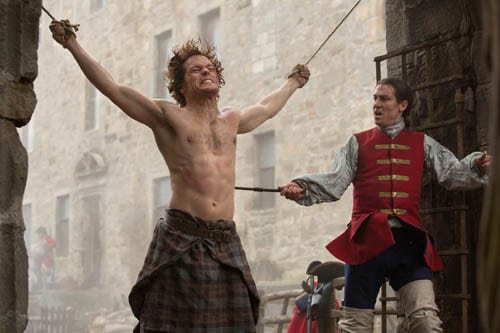 Life on Mars meets Braveheart in new series OUTLANDER.
Shot entirely in Scotland, Outlander follows the love story of Claire, a married World War II nurse who is thrown back in time from 1945 into an unknown world, set in 1743.
Outlander will be available for UK streaming on Amazon Prime from 26th March 2015, with new episodes weekly starting 5th April, one day after the smash-hit premieres in the United States.
Check out the UK trailer for the series below.