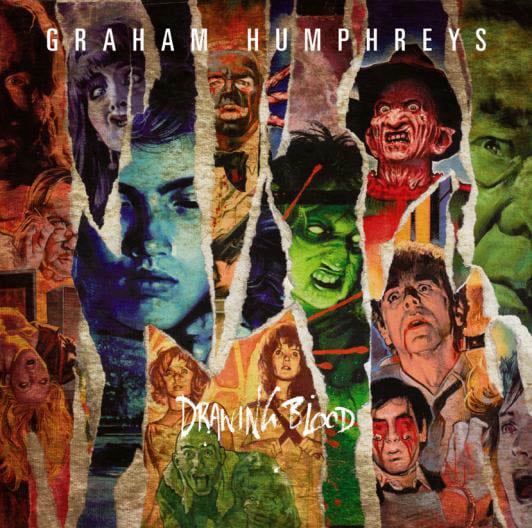 Proud Galleries is thrilled to announce the upcoming publication of their first book 'Drawing Blood' by Graham Humphreys, England's greatest living horror film artist. This definitive monograph of horror art is a must have for any horrorcore aficionado and offers a vibrant insight into critically acclaimed, cult 80s horror films, including Nightmare on Elm Street and the Evil Dead series, with an enticing, nightmarish collection of iconic artwork, carefully complied and presented together for the first time.
Renowned British illustrator Graham Humphreys was at the forefront of a cultural shift that the genre experienced in the 1980s, as special effects finally caught up with the gory imaginings of horror fans and film makers. Behind the most renowned promotional material for cult horror films, Humphreys' unique and distinctive mixture of rich, colourful artistry and the lurid phantasms he conjures up with wit, skill and imagination, transgress the boundaries between the imaginary and real.
The luxury collector book, limited to 500 copies and with contributions by celebrated director Sam Rami; author, journalist and critic Kim Newman and The Damned's guitarist Brian James, will launch alongside a landmark exhibition of the same name at Proud Camden showcasing the original artwork of Humphreys' extensive back catalogue of exceptional and highly valued artwork.
Proud Galleries is thrilled to present this magnum opus of one of today's the most influential horror film artists, as they bring you an inside look into the most celebrated films of the genre with this extraordinary anthology by the last master of horror art.
The exhibition of Humphreys' work will take place at The Horse Hospital, Stables Market, London from 29th October – 22nd November 2015 from 11am to 5pm and is free entry.