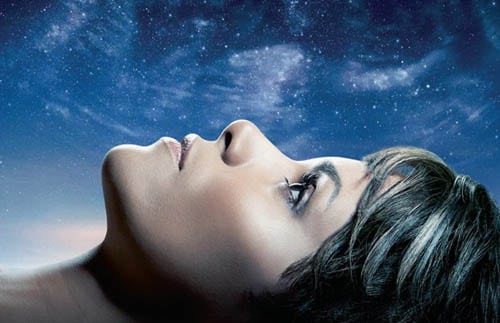 Halle Berry is back for more extra-terrestrial encounters this summer as Amazon confirms the second season of mystery thriller Extant will premiere exclusively on Amazon Prime Instant Video from Thursday 2nd July, just hours after US broadcast.
In season two, astronaut Molly Woods (Halle Berry) discovers she has unwittingly put the human race on a path to destruction, and that she and mysterious stranger JD Richter (Jeffrey Dean Morgan) may be Earth's only hope for survival.
Amazon continues to invest in major TV shows and movies and is bringing the second season of the CBS Studios International sci-fi thriller Extant, starring Academy Award winner Halle Berry and produced by Steven Spielberg's Amblin Television, exclusively to Prime customers in the UK. A new episode will be released each week for unlimited streaming, with season one already available exclusively on Amazon Prime for binge streaming right now.
"We're continuing to add major premium TV shows and movies to our service," said Jay Marine, Vice President of Amazon Prime Instant Video EU. "Last Summer Extant broke records on Amazon Prime Instant Video, quickly becoming the most watched premiere in our history. We're delighted to be able to bring the next installment of this star-studded suspense thriller exclusively to Prime members in the UK."
The series stars Halle Berry, Jeffrey Dean Morgan, Pierce Gagnon and Grace Gummer. Extant is a co-production of CBS Television Studios and Amblin Television. Steven Spielberg, Liz Kruger, Craig Shapiro, Mickey Fisher, Justin Falvey, Darryl Frank, Halle Berry and Brooklyn Weaver are executive producers.
Amazon Prime Instant Video is available to stream on more than 400 devices, including Amazon Fire TV and the newly released Fire TV Stick, Fire tablets, iPad, iPhone, Amazon Fire Phone, Android phones, Android tablets, Xbox, PlayStation, Wii and Wii U, and online at www.amazon.co.uk/PIV.
Customers who are not already Prime members can sign up for a free trial at www.amazon.co.uk/prime.