Carrie: The Musical (2015)
Directed by: Gary Lloyd
Written by: Dean Pitchford, Lawrence D. Cohen, Michael Gore, Stephen King
Starring: Evelyn Hoskins, Kim Criswell, Sarah McNicholas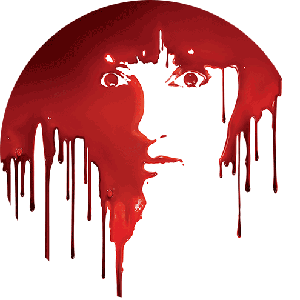 Despite the titular character's concerns, all over the world millions of people remember her name. Since the novel's initial publication in 1974, Carrie's gone on to inspire four films (including a remake and a dodgy sequel, along with a made for TV special) cementing her place as a legitimate horror icon. Yet with these incarnations there's also a phenomenally unsuccessful Broadway musical. Launched in 1988, on a budget of $8 million, it was quickly cancelled and deemed among the most expensive flops of all time. A revised off-Broadway revival took place in 2012, though this was similarly unsuccessful, closing after a month. Now, three years later, it's just opened again, on a more modest budget, at the Southwark playhouse in London. Directed by Gary Lloyd (best known for the Michael Jackson juke-box musical Thriller), the infamous show is back from the dead.
To most the tragic misfit terror of Carrie may not seem like musical fodder, since horror and singing seldom meet for a reason. And as you'd expect there's something very incongruent between Carrie's alienation and the contemporary (almost generic) pop songs that make up the production's songbook. At times it almost watches like a parody, with the po-faced seriousness of some of the pieces themes being punctured by their upbeat styles. A number of the lyrics are awkwardly rhymed (e.g. "Tommy, lately I've just not been feeling right/ I'm so ashamed of how we've all been treating Carrie White"). Along with shoehorned hooks (the recurring chorus of A Night We'll Never Forget being the worst offender) and elaborate dances, it's hard to think of this as really capturing the spirit of Stephen King's macabre creation. Make no mistake, this is very feel-good and high tempo. Yet for the most part it works very well. This is because arguably the idea's power comes not from its ability to unsettle us, as much as its mission statement of being Cinderella's ugly sister. It's a warm nostalgic for our troubled teens that we take from the concept, rather than it being a gripping dramatic narrative. Ultimately this works because Carrie is, and since the original movie always has been, a celebration our inner weirdos that captures all our old revenge fantasies, essentially giving a voice to the voiceless.
And what a beautiful voice it is. Evelyn Hoskins plays Carrie White perfectly. She has the right level of mousy body language, a highly expressive face and can hold a note wonderfully. She has a pure voice that suits the modern musical style. Her chief accompanist is Kim Criswell, who is a force of nature as Margaret. She is clearly an experienced performer, with a more classical sound, and can effortlessly go from a doting mother to cruel tyrant and back within the same verse. In her stirring second half number Stay Here Instead she even injects some pathos into a character that has mostly, outside this medium, been depicted in broad strokes of black. The mother and daughter dynamic is actually better explored in the musical than any other version since, since Mrs White is offered an internal life and a psychological depth. This makes it all the more disappointing that the book's famous finale leads to such an anti-climax. In previous tellings of the tale, what happens after the prom is arguably the piece's true dramatic pay off. Needless to say I was let down to see it presented as a whisper, and not the vicious back and forth showdown it could have been, considering just how great both performers were.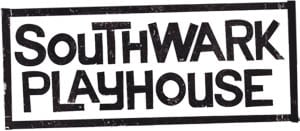 Other cast members clearly tried their best and put a lot into what was musically problematic material. The soundtrack is predominantly arranged to meet the break between chest and head voice. Aside from this necessitating the singing rarely left this narrow range pitch, the young performers' voices appeared strained so consequently they often sounded as if they were shouting to reach this bridge. This is something that will maybe be resolved in subsequent performances though, and they largely do a good job of giving their roles enough charisma and idiosyncrasies that they are never less than watchable. This is particularly true about Sarah McNicholas, as Sue Snell, whose arc frames it. As for the special effects, they come courtesy of Jeremy Chernick (who did a fantastic job on last year's Let The Right One In), and while they will not match the original's scope they're fairly effective. Carrie needs a bombastic third act, and given the cost of this production compared to the original New York extravaganza it delivers as well as one could reasonably expect. Actors are hoisted in the air, lights blow and the rafters shake. The famous revenge scene is kept brief, yet I never felt underwhelmed. Particularly because, like it's subject, this is very much an underdog. For a very reasonable price (12 quid) you'll have a great night, and I really hope this version does what its predecessors couldn't and finishes its run. I can't imagine this being a problem. As the lights went on the actors took a blooded bow, and their opening night was met with a well-earned standing ovation. The cast looked as delighted as our hero upon being given her prom crown as, just like her, they brought the house down.
Rating: