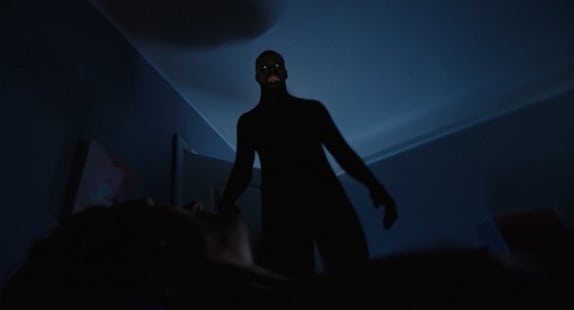 Director Rodney Ascher is the man behind the baffling but brilliant The Shining documentary, Room 237. He's now back with a new documentary, one about the horrifying sleep paralysis disorder.
If you have ever suffered sleep paralysis (I have, and I can tell you its fucking scary) then I am sure the below trailer will ring horrifyingly true, and if you have never had a problem with sleep, then you are one of the lucky ones.
Looking at the footage below, it is clear that Ascher has nailed this documentary, and he should have since some of this comes from his own experiences. Basically, this will be one of the scariest documentaries you will ever see.
THE NIGHTMARE follows the disturbing investigation into the demonic visions experienced by victims of sleep paralysis and provoked by Ascher's own unsettling experiences with the condition.
The horror documentary is produced by Ross M. Dinerstein (THE PACT, THE DIVIDE) and Glen Zipper – producer of the Academy Award® winning film UNDEFEATED. The film is executive produced by Content Film President Jamie Carmichael (THE PACT, BLACK BOOK) and co-produced by Tim Kirk (ROOM 237).
Director Rodney Ascher said: "This project was a once in a lifetime opportunity to cross-breed two genres I love, documentary and horror. After exploring people's real-life waking nightmares in long, free-flowing personal interviews, it was a bizarre trip through the looking glass to bring them to life and get lost inside of them on the set."
THE NIGHTMARE follows Ascher's hit Kubrick analysis feature ROOM 237, which premiered at Sundance, screened in Cannes' Director's Fortnight, and won the Best Director (Documentary) prize at the Austin Fantastic Fest and IDA's Creative Editing award. It was repeatedly listed as one of the must-see documentaries of 2012.
Synopsis:
THE NIGHTMARE'S subjects hail from different backgrounds and walks of life, but share eerily similar visions of malevolent, near-human beings that grow increasingly aggressive the longer the sleep paralysis recurs. Are these just random hallucinations or something more? Rational explanations get challenged by the similarities of the "shadow people" multiple subjects describe looming over them. Ascher, who has first hand knowledge of sleep paralysis, brings the full intensity of this experience to the screen while maintaining empathy and respect for his subjects. As the film unfolds, distinctions between the documentary and horror genres fade as do easy lines between reality and the imagination.