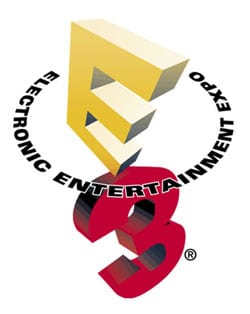 It was that wonderful time of year again, when the videogames industry descend on LA to reveal their upcoming releases for the coming months, and in some cases years. With the Xbox One and PS4 well in to their second year, and Nintendo having their best year in a long time following last years show, anticipation has been huge. As much as we'd like to tell you about everything that we've seen over the last few days, by the time we're done, it'll be time for next years show, so we at HCF have chosen our favourite games and moments from the conferences at E3 2015.
DOOM! – Yes,the godfather of the FPS genre is back with a new game, with Bethesda showing off a brand new trailer, which looks as gory as it does scary, with some exceptional looking cannon fodder, as well as some terrifying adversaries, this looks like it could be a frantic experience.
[youtube]https://www.youtube.com/watch?v=NteAPGprDJk[/youtube]
Rare: The Return – Rare, the much lauded British developer have been going through bit of lull in recent years, with their only title of note since their acquisition from Microsoft being Viva Pinata. Well it looks like the lull is over, after it was revealed that a swashbuckling adventure called Sea of Theives is heading to Xbox One. It looks like early days yet, but the footage shown was enough to whet the appetite of anyone yearning to go looting and plundering with a crew of scurvy scum in this fabulous looking MMO. Rare showed off treasure hunting, undead pirates and taking to the high seas on a galleon with your crew. Throw in some battles on the open water with canon fire and making scally wags walk the plank in to shark infested waters, and this looks like it could be something exciting.
[youtube]https://www.youtube.com/watch?v=yFvSs0CAguI[/youtube]
Not only do they have an awesome looking pirate adventure in the works, but coming very soon to Xbox One, is the Rare Compilation. It consists of 30 Rare titles to celebrate 30 years of the company, which includes the likes of the much sought after Conkers Bad Fur Day, Perfect Dark, Battletoads and the fabulous Viva Pinata, as well as the unmistakable Banjo-Kazooie. All this for a dirt cheap price too. With Rare no longer stuck making Kinect games (have MS abandoned the idea?), could we finally see a comeback to rival their N64 hayday?
[youtube]https://www.youtube.com/watch?v=AaieVt3M72c[/youtube]
Battlefront is Back! – Although already announced a few months back, Star Wars Battlefront was showcased at EA's conference. And it looks amazing. The audience was treated to actual gameplay footage of the Battle of Hoth. The visuals and sound were fantastic, with a real sense that you were immersed in the iconic scene. When the game was first announced there was a lot of cynicism around it as there was apparently no single player and no space battles present. The single player problems have been put to bed with an offline mode available consisting of several missions, and the lack of space battles is more than made up for in the fact that you can still take command of many of the iconic craft, from snow speeders and x-wings, to tie fighters and AT-AT's. The game is due out towards the end of the year, and with the hype train already in motion for The Force Awakens, there's going to be a lot of people spending this winter in a galaxy far, far away.
[youtube]https://www.youtube.com/watch?v=jXU5k4U8x20[/youtube]
Predictions and Wild Guesses – Every year, E3 comes and goes with the same prediction, and the same result; There's going to be a Final Fantasy VII remake, we're going to get Shenmue 3 or we're definitely going to see something of The Last Guardian this year! Well, for once, all three of those predictions came true, almost all at once. Sony's conference was certainly an exciting one for those wanting to see it happen. Not only did we get treated to a trailer for the Final Fantasy VII remake (which will be multi platform), we were also treated to some gameplay footage of The Last Guardian, which comes from the same mind as Ico and Shadow of the Colossus. It looks like a mix between the two, and by looks of things, will probably be as good.
[youtube]https://www.youtube.com/watch?v=Kznek1uNVsg[/youtube][youtube]https://www.youtube.com/watch?v=zXLZvsSmBIs[/youtube]
Yu Suzuki, the man behind the Shenmue games which have been held in as high esteem as Final Fantasy VII over the years took to the stage at Sony's event to announce a Kickstarter for Shenmue 3. Having acquired the license and a team, the Kickstarter was launched live during the event, and reached its goal after a few hours. But why was a Kickstarter for a Sega game announced at Sony's conference? It turns out that they are in on it too, and the crowd funding campaign was a way to gauge how much people really wanted the game, as a lot of the demand was just from fans on Twitter and other internet forums. Having already reached several stretch targets the following day, it's safe to say that those who want a new Shenmue game aren't just a vocal minority. We can expect to see Shenmue in a couple of years as it has been pencilled in for a 2017 release date, which I imagine would be the same for the FFVII remake, unless that is a lot further on in production than we are led to believe. The Last Guardian finally see the light of day next year. Or so we're told.
[youtube]https://www.youtube.com/watch?v=czh4RcR3iRM[/youtube]
Proper Muppets – Last year Nintendo knocked their E3 presentation out the park. It was an hour of nonstop new games for the Wii U and and a few for the 3DS too, with added humour thrown into the mix. This year, save for the exception of Star Fox Zero and Mario Tennis, we didn't see anything new for Nintendo's exceptional console, although Mario & Luigi Paper Jam for the 3DS does look amazing. The best part of the presentation this year, was the presenters. Iwata, Miyamoto and Reggie were all present and correct, only this time they were in muppet form, courtesy of Jim Henson's Creature Shop. This was quirky, funny and just downright brilliant, and has already spawned a gazillion gif's on social media.
[youtube]https://www.youtube.com/watch?v=QPDPSezEkcY[/youtube]
Life Through a Lens – Microsoft had already introduced the Hololens some months ago, and at this years E3, they decided to show what it could do, using the slightly popular dig-em up, Minecraft. What was shown was pretty awe-inspiring. They used a special camera so we could see what the person wearing the Hololens could see. At first the game looked like it was being projected on the wall, then moving swiftly on, the game was the played on a table. The game area was in full 3D, with the ability to move the environment around using hand gestures and voice commands. If Tony Stark played Minecraft, it'd look something like that. While it was very impressive, and pretty astonishing, it only showed what it could do with that one game, which worked well for the purposes of the demonstration, but how it would handle a shooter or racing game, which seemed to be the majority of the genres covered at the Xbox conference, remains to be seen.
[youtube]https://www.youtube.com/watch?v=xgakdcEzVwg[/youtube]
Indie Games to Keep an Eye On – Cuphead's brief showing in Xbox's ID show reel at last years presentation really caused a stir, with its 30's inspired animation style. More of the game was shown this time around, and once again really impressed with its early Disney-esque aesthetic. Its a two player shoot-em up with the players having cups for heads, and well, just watch and wish it was out already…
[youtube]https://www.youtube.com/watch?v=4TjUPXAn2Rg[/youtube]
Beyond Eyes is a curious and quite arty looking game that was introduced as part of Xbox's indie line up (although not entirely exclusive to), and really impressed with what few seconds of footage was shown. You control a girl who cannot see around some beautiful looking terrain, using her other senses as a way of getting around. The imagery is all done in a water colour painting style, accompanied by some wonderful music, a style not too dissimilar from Child of Light.
[youtube]https://www.youtube.com/watch?v=ce3DazCFPDM[/youtube]
There's always a lot of hype and derision that comes from E3, particularly on social media, and chatter of who 'won'. Now the dust has settled and we've seen what's to come over the next few months, surely the winner is the consumer? There's something for everyone on all platforms, and although some presentations may have felt a little lacklustre, there's an amazing list of titles on the horizon, with our choices naming a mere few.