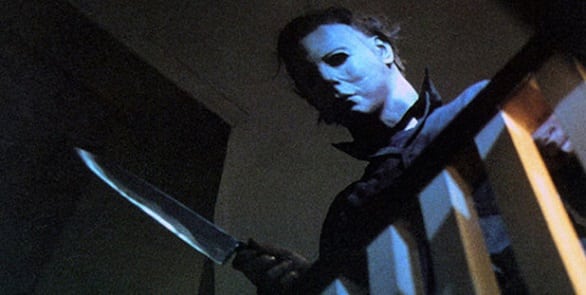 We all knew a return from Michael Myers was imminent, but now it has been confirmed that the eleventh film in the Halloween series IS happening.
Moviehole confirmed the news, revealing that the new project will be a standalone film set to reintroduce audiences to Michael Myers years after his initial rampage.
"Halloween Returns" will pit a new group of Haddonfield youngsters against Myers. The now 18-year-old child of one of Myers' victims plays a central role along with the child of a cop whose long been obsessed with Myers' case, even putting it before his own daughter.
Myers is now on death row and the two kids with their own personal vendettas against the killer sneak in to watch his execution. But when things go awry and Myers escapes, the pair, along with their friends, find themselves in the firing line.
Sounds like traditional Halloween brilliance, and its just what fans want. However, I am sure the big question on everyone's minds is "will Rob Zombie be directing?"
No, he will not be directing, and while I have argued with a shit load of people about how much I loved Zombie's vision, the fact he is not returning is sure to please most fans?
Anyway, the new Halloween film will have a brand new director.
Marcus Dunstan is directing from a script he wrote with Patrick Melton. The duo teamed on the scripts for the fourth, fifth, sixth and seventh "Saw" movies.
Dunstan also directed The Collector and its sequel,The Collection, so the series is in good hands.
"Halloween Returns" is produced by Malek Akkad with Matthew Stein as executive producer.
"Michael Myers has taken a long break from the bigscreen, and we know fans are eager to see him return," said Bob Weinstein, co-chair of the Weinstein Company and Dimension Films. "We are excited to be back in business with Trancas and look forward to bringing one of the scariest installments of this classic franchise to audiences worldwide."
"The legacy of Halloween is something that Trancas is very proud of, and I look forward to working together again with Bob and Dimension to continue that tradition," said Executive Producer Malek Akkad.
Casting is now underway, and production is set to begin next month!