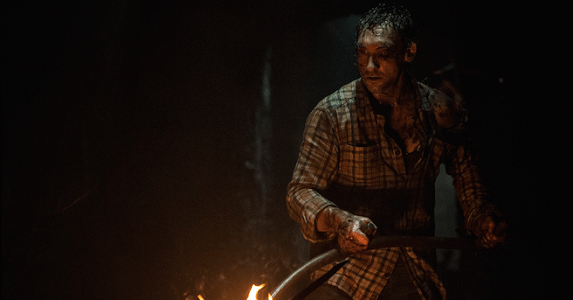 Holy shit! Empire have exclusively revealed the first trailer for Corin Hardy's (The Crow reboot) highly praised horror, the Hallow, and its up there with the very best of horror trailers I have witnessed over recent months.
The film has played at Sundance earlier this year, where it gained a reputation of being absolutely terrifying, and reviews were incredibly positive, and this trailer (which you can only view on Empire) really shows off some brilliant and scary as fuck horror.
The trailer is superbly put together, building to a climax of terrifying, and brutal horror that is sure to jangle the nerves of even the hardened horror fan. I am loving the look of this, really really loving it, and November simply cannot come soon enough.
The Hallow will terrify UK cinemas from 13th November.
The Hallow is directed by Corin Hardy; written by Corin Hardy and Felipe Marino. The cast includes Joseph Mawle, Bojana Novakovic, Michael McElhatton, and Michael Smiley.
Synopsis:
When a London-based conservationist is sent to Ireland to survey an area of ancient forest believed by the superstitious locals to be hallowed ground, he unwittingly disturbs a horde of terrifying beings and must fight to protect his family. Cast: Joseph Mawle, Bojana Novakovic, Michael McElhatton, Michael Smiley.