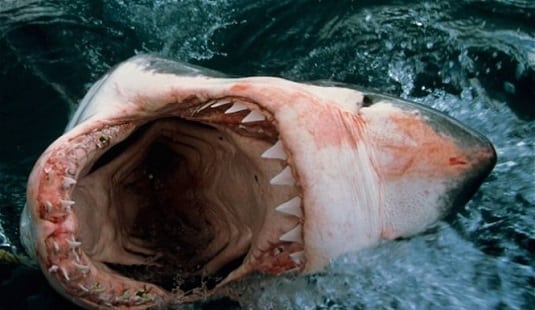 Just over a year ago Louis Leterrier (Now You See Me, Clash of the Titans) was onboard to direct In the Deep, a new Great White Shark thriller for Sony. He has since left the project.
Billed as in the same league as Open Water and The Reef, Sony won an aggressive bidding war for the film last year, and now they have their sights set on a new director, Jaume Collet-Serra.
The director of Orphan, Non-Stop and Run All Night has had an offer extended to direct, but Deadline reports that no deal is on the table yet.
The film will be produced by former Warner Bros executive Lynn Harris and Matti Leshem.
Deadline describes the story:
Tonally, the spec is described as a cross between 127 Hours meets Jaws, with a touch of Gravity thrown in for good measure. A young woman who is dealing with the recent death of her mother is surfing on an isolated beach and gets stranded 20 yards offshore on a buoy. What lies between her and the shore is a huge great white shark. It's an emotional piece for a young twentysomething star.