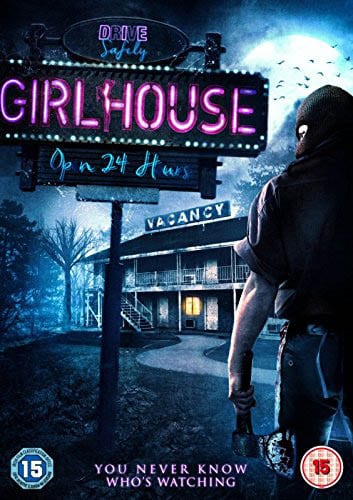 The UK's home of horror on demand, TheHorrorShow.TV, are adding new films to their stream-or-download service every week, and have revealed three new release today.

Girl House
In an attempt to make some extra cash while away at college, Kylie moves into a house that streams content to an adult website. After a deranged fan hacks in to determine the house's location, she finds herself in a terrifying fight for her life, in this acclaimed horror film from first-time director Trevor Matthews. Currently rated 67% at RottenTomatoes.com, Girl House is a sly, subversive horror film that "takes Scream to the next level." (Nuke the Fridge).
[vimeo]https://vimeo.com/133641526[/vimeo]
Conjuring the Dead
Dormant spirits have been re-awakened in the Welsh village of Cwmgwrach (translates as 'the valley of the witch'). Can anyone stop the manifestation of ancient evil? Or is the village fated to pay for its dark history? Based on a real South Wales village called Cwmgwrach (literally, 'valley of the witch'), and filmed there, Conjuring the Dead is the latest film from prolific Welsh writer-producer-director Andrew Jones, whose previous films include Night of the Living Dead: Resurrection, Silent Night, Bloody Night: The Homecoming, Theatre of Fear and A Haunting at the Rectory.
[vimeo]https://vimeo.com/133972755[/vimeo]
Sinister House
Yearning to break free from their sordid pasts, three sisters unite for a simple plan: steal enough drugs to set them up for a new life. But when the eldest sister, Teig, decides they're going to hide out in their old, abandoned family house – not their finest idea, tbh – their painful memories soon come back to haunt them.
[vimeo]https://vimeo.com/133641528[/vimeo]