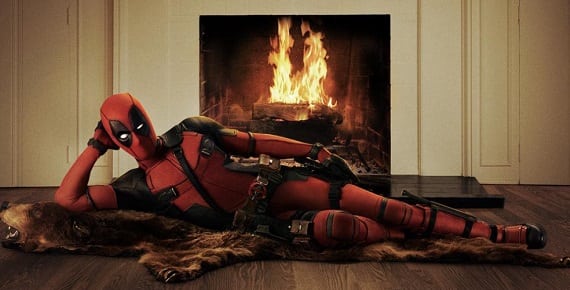 So popular was the trailer for Deadpool at the recent San Diego Comic-Con, it had to be played a second time after demands from the audience. Now it is time for the rest of the world to catch the first glimpse of Ryan Reynolds in action as Deadpool.
It is not clear if it will be the same trailer shown at Comic-Con, but it will be a red-band trailer, which means lots of violence and bad language.
The US talk show hosted by Conan announced this week that Reynolds is due on the show this coming Tuesday, and the red-band trailer for Deadpool will be coming with him. The trailer will then quickly be available on-line for all to see, and naturally we will bring it to you as soon as we can.
Directed by Tim Miller, and written by Rhett Reese and Paul Wernick, DEADPOOL stars Ryan Reynolds, Morena Baccarin, Gina Carano, T.J. Miller and Ed Skrein.
Deadpool arrives in UK cinemas 5th February 2016.
Synopsis:
Based upon Marvel Comics' most unconventional anti-hero, DEADPOOL tells the origin story of former Special Forces operative turned mercenary Wade Wilson, who after being subjected to a rogue experiment that leaves him with accelerated healing powers, adopts the alter ego Deadpool. Armed with his new abilities and a dark, twisted sense of humor, Deadpool hunts down the man who nearly destroyed his life.