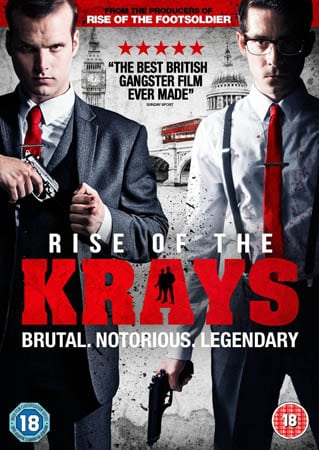 The early years of the most notorious criminals Britain has ever produced are portrayed in visceral brutality in RISE OF THE KRAYS, coming to Blu-ray and DVD on August 31st 2015, courtesy of Signature Entertainment.
London, 1961: Ronnie and Reggie Kray begin a reign of terror that would endure and define London's East End for years to come. From protection rackets to members clubs, from brutal street brawls arson via blackmail extending to the Cabinet Office, the Krays rained red on anyone who crossed them.
THE RISE OF THE KRAYS – the first of two films charting the brothers' riveting rise and fall – pulls no punches in its bid to portray the true horror of this violent pair. Where other cameras pull away, THE RISE OF THE KRAYS maintains its nerve. The question is, can you?
RISE OF THE KRAYS – ON BLU-RAY, DVD & DIGITAL – AUGUST 31, 2015