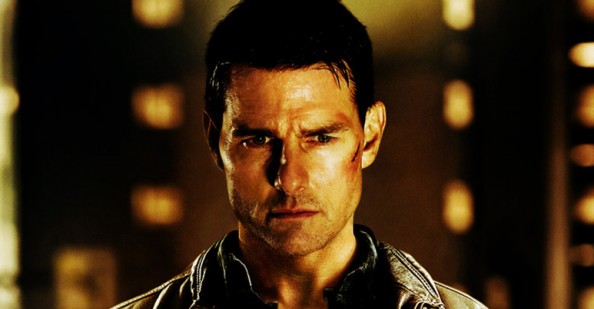 It was back in December 2013 that Jack Reacher 2 was announced as being in development, and now Paramount have confirmed the films release date.
The Wrap reports Paramount Pictures will release "Jack Reacher 2" on Oct. 1, 2016, the studio announced Wednesday.
The film stars Tom Cruise in the title role, a former military cop who wanders the country righting wrongs. Cobie Smulders has been in talks to play the female lead in the sequel.
Ed Zwick is set to direct from a script by Richard Wenk that Zwick recently rewrote with longtime collaborator Marshall Herskovitz.
Christopher McQuarrie directed the first "Jack Reacher" movie, which grossed $218 million worldwide. The sequel will be based on author Lee Child's "Never Go Back," in which Reacher travels to the headquarters of the U.S. Army Military Police Corps and finds his former commanding officer has been arrested.
The new film will be based on Child's most recent Jack Reacher novel, Never Go Back, which was published in September 2013.
In it, Reacher heads back to his old military base in Virginia to take a woman to dinner who is now the commanding officer. By the time he gets there, she has been arrested, and Reacher finds himself being charged with pummeling one guy and fathering a child with a woman. He can't remember either transgression but gets to the bottom of it with cunning and sometimes brute force.
Here is the full synopsis for Never Go Back, courtesy of Amazon:
Former military cop Jack Reacher makes it all the way from snowbound South Dakota to his destination in northeastern Virginia, near Washington, D.C.: the headquarters of his old unit, the 110th MP. The old stone building is the closest thing to a home he ever had.
Reacher is there to meet—in person—the new commanding officer, Major Susan Turner, so far just a warm, intriguing voice on the phone.
But it isn't Turner behind the CO's desk. And Reacher is hit with two pieces of shocking news, one with serious criminal consequences, and one too personal to even think about.
When threatened, you can run or fight.
Reacher fights, aiming to find Turner and clear his name, barely a step ahead of the army, and the FBI, and the D.C. Metro police, and four unidentified thugs.
Combining an intricate puzzle of a plot and an exciting chase for truth and justice, Lee Child puts Reacher through his paces—and makes him question who he is, what he's done, and the very future of his untethered life on the open road.