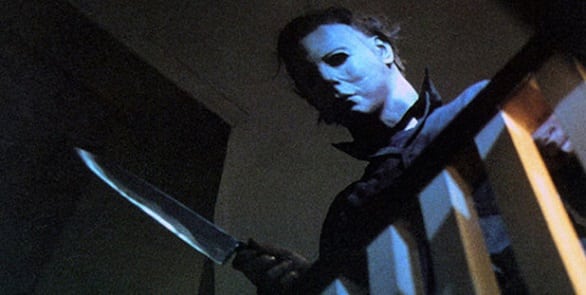 With the sad news that Friday the 13th has been pushed back a year things have just gotten even more disappointing: Halloween Returns has also been pushed back.
Filming was due to commence on the new Halloween film a few months ago, which seemed ambitious, but that was delayed until later this year. Now producer Malek Akkad has said that filming has been delayed even further, with no real promise of when filming will begin.
Turns out that original plot (you can read it again below) has not gone own well with the studio, and things are having to change. Even more upsetting though, is that Akkad hints that director Marcus Dunstan may no longer be involved.
He told the Daily Dead:
"We had been working with a bunch of writers where we got close, but then we brought in Marcus and Patrick and worked closely with them. We found that we all were very much on the same level of what we wanted to do, in spite of the fact that the studio wasn't necessarily in agreement," Akkad revealed. "I just felt like I really had partners who would also fight the good fight and fight for the ideas and fight for the things that we wanted to make sure we got right. And I just think they're fantastic and super-talented."
"Although, I have to say, and this is somewhat new news—but unfortunately things happen in Hollywood where you have issues with studios and different variables—we've had to take a step back, and now we're trying to refigure this beast that is the new Halloween. So there is a bit of a delay with this sequel now. But I do think it is a good thing for the franchise," Akkad continued. "It's only going to be resulting in a better film, which I hope the fans appreciate. But this new Halloween isn't going to be quite what has been announced and what people are expecting so we're making some changes there as well."
The way Akkad talks about Dunstan and Melton is as if they are no longer involved, but nothing official has been said yet, so it could just be a poor choice of words (hopefully).
Anyway, here is the original plot for Halloween Returns, but it would seem that this is no longer happening:
"Halloween Returns" will pit a new group of Haddonfield youngsters against Myers. The now 18-year-old child of one of Myers' victims plays a central role along with the child of a cop whose long been obsessed with Myers' case, even putting it before his own daughter.
Myers is now on death row and the two kids with their own personal vendettas against the killer sneak in to watch his execution. But when things go awry and Myers escapes, the pair, along with their friends, find themselves in the firing line.