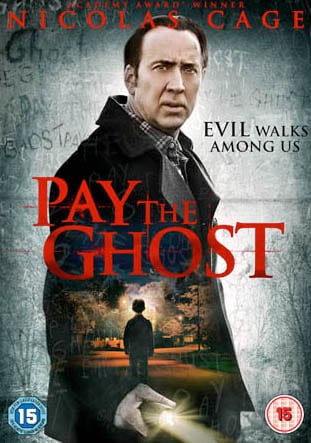 A new trailer has been revealed for horror film PAY THE GHOST.
Academy-award winner Nicolas Cage leads a cast of genre stars, playing a professor whose son mysteriously disappears at a Halloween parade in New York City. Putting a new spin on the legend of the boogeyman, it's a tense thriller with big shocks and supernatural effects.
Almost a year after his young son disappeared from his side on Halloween night in New York City, Mike (Nicolas Cage) is alone and haunted by terrifying visions of his son. Desperate but determined not to let go, he researches all the cases of missing children in the city and comes to a horrifying conclusion. After bombarding the detective in charge of the case with his shocking theory, he finally reunites with his estranged wife (Sarah Wayne Callies), and shares the supernatural mystery surrounding their son's disappearance.
As Halloween night draws closer, Mike must follow a series of terrifying clues as he is led deeper into the ancient curse that could destroy him and all he loves.

PAY THE GHOST is on DVD, Blu-ray and download from 26th October just in time for Halloween!