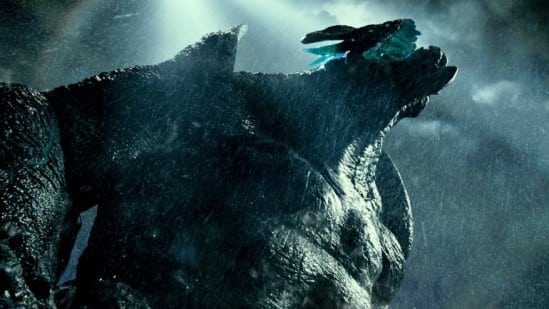 There's no question, we all want to see Pacific Rim get a sequel, and production was due to kick off this month. Sadly at the last minute Legendary and Universal pulled the film indefinitely, and the proposed August 2017 release date was cancelled.
In a statement, Legendary said even though the highly anticipated sequel was cancelled indefinitely, but "the filmmakers, Legendary and Universal Pictures are committed to having PACIFIC RIM 2, the sequel to 2013's PACIFIC RIM, which generated more $411 million at the global box office, be the vanguard, fully-immersive experience that the franchise deserves. To this end, the decision was made to delay the production and release of PACIFIC RIM 2 so that the creative team can continue in its efforts to exceed the amazing experience of the first film"
The statement suggests that Pacific Rim 2 WILL happen, just not as soon as expected, and naturally I expect it is down to what ideas and budget Guillermo del Toro throws as them. Thankfully we are now one step closer to finding out exactly what will happen as del Toro confirmed that the script, and budget, has been submitted to Legendary and Universal.
Here is what del Toro Twetted to his followers earlier this week:
PACIFIC RIM 2: Budget and script went in. No answers yet. If anything happens, I will post. If nothing happens, I will just keep rambling.

— Guillermo del Toro (@RealGDT) October 29, 2015
Del Toro is great at keeping hope alive for his projects, and he certainly knows how to keep his fans hooked. Let's all keep our fingers crossed then that what he has handed in to the studios pleases them, and Pacific Rim 2 can finally get sorted.
No doubt del Toro will update fans as soon as he has a response to his budget and script.