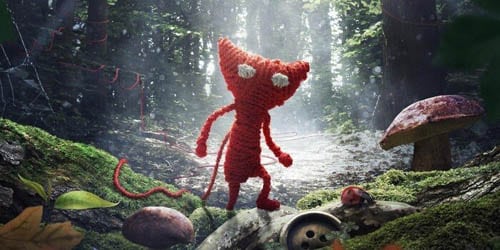 It's been announced that platformer game UNRAVEL will be released on 9th February 2016 on PS4, Xbox One and Origin for PC's.
With this announcement, a breathtakingly beautiful, if a little melancholic, storyline trailer has been revealed and it's everything I hoped it would be. Colour me excited for this release!
Unravel introduces Yarny, a new lovable character made from a single thread of yarn, who embarks on a seemingly larger than life journey through the breath-taking environments of Northern Scandinavia.
Using Yarny's thread and big heart, traverse nature's obstacles through different physics-based puzzles in this unique puzzle platformer. Swing over a tree gap or hitch a ride on a flying kite, no feat is too big. Along the way, witness Yarny unlock a heartfelt story re-uniting a family's lost loved ones.
Told completely without words, Yarny is the bond that ties everything together.