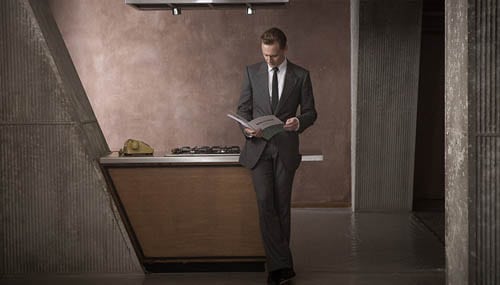 The first trailer has been revealed for Ben Wheatley's sci-fi thriller HIGH-RISE and boy is it a stunning one.
Playing out like an advert/guided tour more than anything else, and an upmarket one at that, colour me excited to what the film will have to offer.
Based on the novel by J.G. Ballard and written by Amy Jump, HIGH-RISE's stellar cast includes Tom Hiddleston, Jeremy Irons, Sienna Miller, Luke Evans, James Purefoy, Keeley Hawes, Enzo Cilenti and Reece Shearsmith and will be released in the UK on 18th March 2016.
Ever wanted something more?
Ever thought there could be a better way to live, free from the shackles of the old, tired world?
Our High-Rise development is the culmination of a lifetimes work by esteemed architect Anthony Royal.
It has 40 floors of luxury apartments filled with every modern convenience.
Onsite we have a fully stocked super-market, gym facilities, swimming pool, spa and school, there is almost no reason to leave.