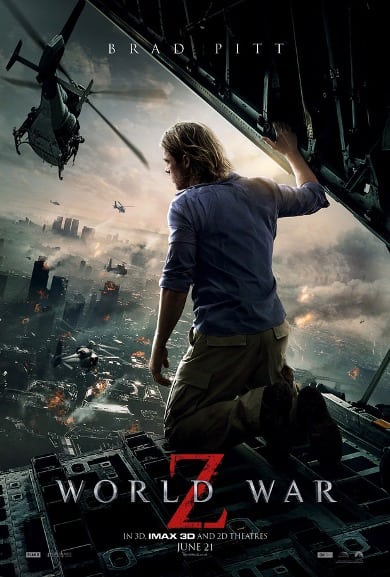 World War Z became very famous during its production because of all the problems it endured during its production, climaxing with its final third being totally rewritten and reshot. Against all odds, the film went on to become a big hit. I didn't like it much myself, from the stupid screenpay from Michael Carnahan, Drew Goddard and Damon Lindelof, to the incomprehensible action directing of Marc Forster, to that final act which seemed like it was from a different movie. Still, I'm probably in the minority, and it's no surprise that a sequel was soon put into production. Juan Antonio Bayona, of The Impossible and the very impressive ghost story The Orphanage, was signed on to direct the sequel. However, Deadline has broken the news that he's departed from the project. Paramount officially stated:
"Bayona is no longer able to make World War Z 2 this year, and it is our ambition to do so. He is a wonderful director and we hope to work with him soon".
The word is that Bayona needs more time to complete his fantasy adventure A Monster Calls. However, it's worth remembering that he was originally unsure about helming the zombie sequel until Paramount ensured some major rewriting of the script, and that before that he was asked by Universal to direct Jurassic World, but turned it down because he was committed to World War Z 2.
I wouldn't be surprised if World War Z 2 endures a load more setbacks before it eventually hits the screen. But please, don't let Forster return!